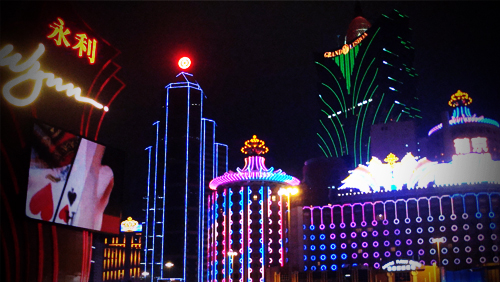 Analysts had long expected that gross casino revenue for the month of October would hit a record high in Macau and with a little more than a week remaining before the calendar flips to November, those expectations have apparently turned out to be modest estimates.
According to the number crunchers over at Sterne Agee, Macau's gross gambling revenue for the month has already hit MOP24.8 billion as of last Sunday and when all is said and done, that figure could still balloon to a staggering MOP35.7 billion.
That number is significant on numerous levels. For one, it signifies an incredible 29 percent increase in the same time a year ago. But more importantly, the MOP35.7 billion would blow away the existing monthly revenue record in Macau of MOP31.3 billion that was set in March of this year.
One of the biggest reasons October's revenue haul is steamrolling its way to the record can be traced to the Golden Week holiday earlier this month. The first five days of the week-long holiday saw Macau receive a total of 678,371 tourists, 82 percent of which were made up of visitors from the mainland.
Macau's casinos also enjoyed business during the week with estimates pointing to a 17 percent increase in year-on-year gross gambling revenue.
As of last Sunday, average take among all of Macau's casinos has been MOP890 million per day. Extrapolate that on the remaining days and you're looking at a month's worth of gross gambling revenue hitting at least MOP34 billion.
Whatever the finally tally is, it's safe to say that as early as now and with a little over a week before October ends, that record haul set in March is going to have a short-lived stay at the top.