The BIG ONE For ONE DROP will return to the 2014 World Series of Poker (WSOP) schedule, and it promises to be even bigger than the 2012 event that broke all records and propelled Antonio Esfandiari into superstardom after his $18m first place prize.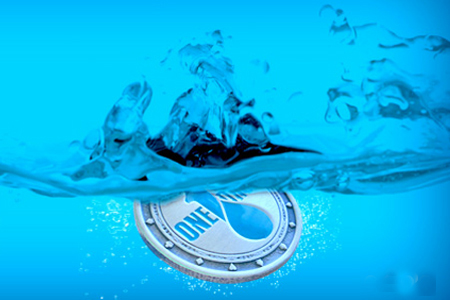 It's the poker news that all the rich kids were waiting for. The WSOP and the One Drop charity have announced that the $1 million buy-in, otherwise known as the BIG ONE for ONE DROP, will be returning as part of the 45th Annual WSOP festivities in the summer of 2014.
The BIG ONE for ONE DROP will take place between June 29 and July 1 2014, and their is a change of venue, as the play will be hosted at Caesars Palace and not the Rio All Suite Hotel and Casino.
The event is going to be even bigger than the last one with an additional eight places being added to the event, to make a cap of 56 players. This means that the first prize could exceed $20m, and 16-20% of entrants are expected to receive a portion of the biggest prize pool the world of poker has ever seen.
If you have a spare milly hanging around in your pocket, and want to play in this amazing event, then you had better get your skates on. The seats will be given away on a first come first served basis and the first seat has already been taken by the ONE DROP founder Guy Laliberté, who will be hoping to make it a few steps further than the fifth place finish he achieved during the inaugural event.
"It was a terrific inaugural event in 2012 with ONE DROP raising nearly $5.7 million from the BIG ONE event," said Laliberté. "There is still a lot of work to be done to ensure access to water for all. I have no doubt that the poker community will once again live up to its reputation for generosity by helping to transform lives sustainably."
Once again the WSOP will not be taking any rake from the event as $111,111 of each buy-in will go directly to the ONE DROP charity, meaning $888,889 will go directly into the prize pool.
E-mails have already been sent to every member of the 2012 cast, and I don't believe there will be any problem finding the 56 players after the interest the event attracted two years ago.