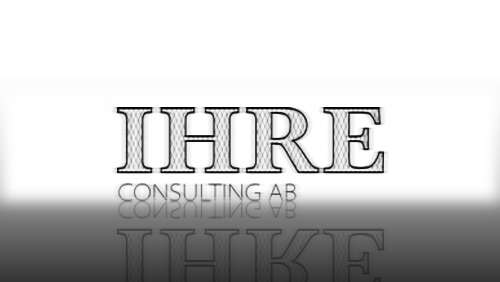 19th September 2013 (Stockholm) – Ihre Consulting are pleased to announce their collaboration with Prime Gaming. Working on behalf of Prime Gaming, Ihre Consulting have been instructed to help grow and strengthen their affiliate program.
Prime Gaming have been in the business for 10 years, with brand such as MegaCasino, Prime Slots and Prime ScratchCards, and are especially of interest if you have casino traffic in those difficult to market areas; Denmark, Belgium and Italy.
Edward Ihre commented, "It is great to be working with Prime Gaming. They have a strong background but are relatively under promoted in the market place.  Their brands should be a top choice for anyone in the casino or scratchcard space. If you are looking for World class brands, then you should be working with Prime Gaming."
Their Affiliate Program offers up to 50% revenue share as well as CPA or CPL deals and they have a focus on Sweden, Finland, Denmark, Germany and Belgium however their products are available in many languages and on mobile platforms.
"We're excited to collaborate with Ihre Consulting in recruiting new affiliates to our affiliate program.
Prime Gaming has the experience and know-how to generate high revenues to their affiliates. We have a dedicated team of international marketing and affiliate experts that will help you grow your business" says Aviv Sher, VP Business Development, Prime Gaming.
If you have VIP players, Prime Gaming have a whopping 100% up to £2000 bonus. This has been extremely attractive and we have seen some great results from affiliates using this to drive traffic to Prime Gaming.
If you are interested in learning more about Prime Gaming, their products or why you should be working with them, please contact Ihre Consulting on [email protected].
About Ihre Consulting AB
Ihre Consulting AB launched in Sweden in March 2010. Since then they have grown from strength to strength, being nominated for many awards and building a strong reputation amongst affiliates and operators.
Ihre Consulting's main fields of expertise (and service provided) are: Affiliate Marketing, including affiliate recruitment, program set-up/optimization, organizational structure and processes; Gaming Product Management, including procurement/optimization; Brokering/Agent; Help you get in touch with the right companies, people, opportunities and deals, from decision-makers to people on the ground, within all aspects of running a (more) successful gaming business.  They have many years of experience within the above fields and with an extensive network of contacts, Ihre Consulting can create unique, innovative and sustainable solutions for your company.
About Prime Gaming
Prime Gaming has been established for ten years and operates six leading online gaming brands: Prime ScratchCards, Prime Slots, Mega Casino, Indogvind and PrimeFortune.
Since its foundation in 2003, the group has become one of the most successful in the industry. Our gaming brands are powered by the top software providers and as a result offer the largest selection of games that all feature superb graphics, sound and usability.
Our mission is to lead the industry of online gaming by maximizing conversion rate and give our players and affiliate top of the notch customer service.
CONTACT INFORMATION
Edward Ihre
Owner / CEO
Ihre Consulting AB
+46 709119969
Sharon Kajdman
Account Manager
Prime Gaming
+972-362-44210 / +972-54-734-9952