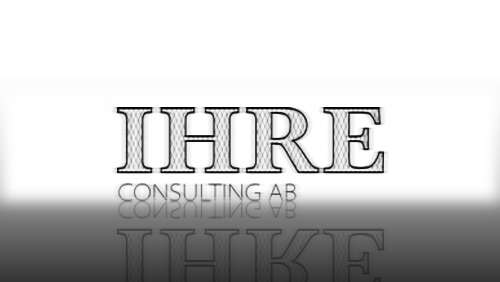 Stockholm and London-based Ihre Consulting has announced the appointment of Peter Freden as its CRM Affiliate Manager.
Ihre Consulting primarily offers affiliate marketing expertise, acting as a broker/agent but also traditional consultancy services. Another aspect of the business is to act as introducer to various companies and people within the iGaming industry. Existing clients include mybet.com, 138SunGame.com, Norskespill.com, Winner.com and Ellmount Partners (formerly PokerAffiliate.com), BannerFlow and ConnectNow.
Peter Freden most recently held a Sales Manager role with a local Swedish newspaper group, having been responsible for their entire print and online advertisement sales. Before being that, Peter was a professional poker player. Joining Ihre Consulting, Peter takes up the position of CRM Affiliate Manager to optimize and (re)activate some of the already existing 2,000 plus deals Ihre Consulting have already made with various gaming companies.
"I am very excited to join the iGaming industry and focus on primarily online media/business as that has been my passion for a long time. Combining that with my other passion, gaming, makes it a very interesting challenge and I am really looking forward finally combining the two", says Peter Freden.
"We are very pleased to add Peter to our ever growing team and in the position that we have been looking to fill for quite some time as by doing so, we can further increase the value of of our delivery to our clients, both operators and affiliates" said Edward Ihre, owner of Ihre Consulting AB.
About Ihre Consulting AB
Edward Ihre is the founder of Ihre Consulting AB Sweden which was formed in March 2010. He has been in the iGaming industry since 2002, holding positions including Managing Director of Ladbrokes Poker, Director of Partnerships and Affiliations for PokerStars and for Ongame/PokerRoom.com (later BWIN) and Managing Director of Parbet UK.
Ihre Consulting's main fields of expertise (and service provided) are:
–         Affiliate Marketing, including affiliate recruitment, program set-up/optimization, organizational structure and processes
–         Gaming Product Management, including procurement/optimization
–         Brokering/Agent. Help you get in touch with the right companies, people, opportunities and deals. From decision-makers to people on the ground, within all aspects of running a (more) successful gaming business
Many years of experience within the above fields and with an extensive network of contacts, Ihre Consulting can create unique, innovative and sustainable solutions for your company.
CONTACT INFORMATION
Comments