2015 and 2016 have been 2 game-changing years for Ihre Consulting. Throughout 2015 they gained 2 new members of staff; Accounts Administrator Leanne Dawson who is based in the London office and Affiliate Manager Christofer Johansson who is based in the Head office in Stockholm, Sweden. Both Leanne and Christofer were recruited from outside the industry, but bring to the table drive, ambition and excitement for the iGaming industry.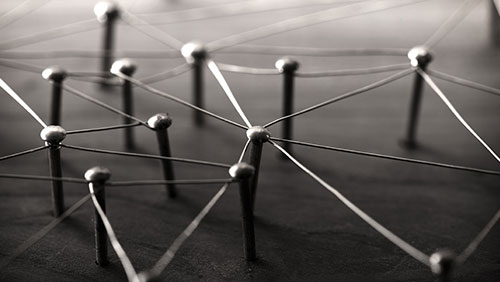 Within the first seven months of 2016, Ihre Consulting welcomed Ran Shalom into the Tel Aviv office and Fred Roman who will be based out of South America.
Ran Shalom moved into the industry 2 years ago, and where he was focused on the lottery side of the business before joining Ihre Consulting. Fred Roman has 10 years in the iGaming industry, joining Ihre Consulting in July 2016 from his 6 years at PokerStars. Fred is well known, and well respected within the industry and many will recognize him from his attendance at many trade shows throughout the years.
Also in the team is Claire Wellard as COO, promoted from Director of Operations last year and Simon Johansson as Affiliate Director, promoted from Affiliate Manager last year.
Ihre Consulting offer affiliates a one-stop shop for operators looking to expand their presence in the affiliate space. Whether short or long term, or from running an affiliate program or providing additional support to your existing team, Ihre Consulting can step in to help build your portfolio of affiliates.
Many affiliates chose Ihre Consulting's services to assist them in setting up all their deals with operators, letting the affiliates focus on their core business – the traffic. Whether you are an affiliate looking for 1 deal at an operator, or 30 deals at 30 different operators, Ihre's 9-strong team are available to help you find the right deal at the perfect operator. Ihre Consulting's portfolio of brands currently stands around 150 operators, with more ready on the sideline to come on board after the summer.
For affiliates looking to for new deals, or operators looking for assistance to grow their affiliate base, Ihre Consulting's experience and relationships within the industry make partnering with them a perfect choice. Ihre Consulting are based in 4 geo-graphical locations, attend all the trade shows and are available on email or Skype to answer any questions you may have.
About Ihre Consulting AB
Edward Ihre is the founder of Ihre Consulting AB which launched in March 2010 in Stockholm, Sweden. Ihre Consulting was set up to connect all the right people together in mutually beneficial partnerships, with a key focus on Affiliate Management. We also offer an affiliate network to affiliates, but not in the traditional sense affiliates are used to. Please see website for more details.
Many years of experience within the above fields and with an extensive network of contacts, Ihre Consulting can create unique, innovative and sustainable solutions for your company.