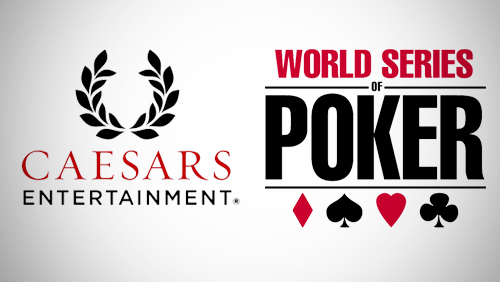 After much ballyhooed hype, Caesars Entertainment's World Series of Poker-branded online poker website, WSOP.com, is set to launch at at 9:19 a.m. Pacific Daylight Time, Thursday morning, company officials said today.
With its launch this Thursday, WSOP.com also becomes the second online poker website in Nevada to open shop after Station Casinos' Ultimate Poker.
A variety of poker games are expected to be offered, including cash, sit-and-go's, satellites, and tournaments covering a wide range of poker disciplines like Texas Hold 'Em, Omaha Hi-Lo, and Seven-Card Stud, among others. Freerolls are also expected to be offered, raging from $25 to $100, as will a loyalty club called the Action Club that will reward players for their online play and can be converted to Total Rewards points that can be used for a variety of purposes, including room purchases, dining, show tickets, merchandise and World Series of Poker buy-ins.
It's pretty much all the bells and whistles that comes with online poker site, including that of Ultimate Poker. The one big difference between the two is that Caesars' WSOP.com will be compatible to Mac computers, a feature that isn't being offered by it's lone rival.
The popularity of the WSOP brand is also something that Caesars is hitching its wagon on in its attempt to gain some ground on Ultimate Poker, which became the first online poker website in Nevada when it launched its program back in late April.  Obviously, the latter isn't so enamored about the prospect of having a competitor around, especially after it pretty much enjoyed a monopoly in the state's online poker market.
It remains to be seen, though, how much appeal a new, Nevada-facing online poker site will have in the long run, but the immediate curiosity should be there, if only for the brand – the World Series of Poker – Caesars is attaching itself to.
Gibraltar-based UK operator 888 Holdings will be in charge of overseeing the site's production ahead of and well after the 9:19 am PDT launch this Thursday. It's going to be interesting to see how Caesar Intertactive's WSOP.com is going to be received by the Nevada market. It's been a long wait for the site to go live,  at least longer than what the company intended.
The hope was for the site to be up and running before the start of the 2013 World Series of poker back in May. But for one reason or another, it dragged on, preventing Caesars to take full advantage of the enormous marketing opportunities that was right there in front of them. Nevertheless, Caesars still generated tremendous buzz for WSOP.com during and after the tournament, signing up an estimated 12,000 people, including a healthy number from people out of state.
While Caesars' is expected to, and in all certainty, launch the site in the next few days, final approval from the state's Gaming Control Board will come at a later date, possibly before the calendar flips to 2014.