In Nov 2012, the gambling consultant, H2 Gambling Capital, ran their numbers over the global gaming industry, to stick tails on the donkeys of the top ten gambling nations.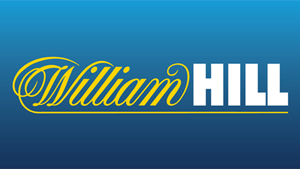 That number crunching exercise found that the U.S was still way out in front with a 25.1% market share over their closest competitor China, weighing in at 15.6%. Interestingly, the report suggested that if illegal gambling activity were taken into account the Chinese gambling economy would dwarf that of the United States. Japan cornered 9.7% of the market, Italy followed with 5.9% and then you had the Australians pitching in with a 5.3% market share.
In 2011, the Australians did take the top spot in one particular leader board. That belonged to the Economist who suggested that, per capita, Australians lost more money per adult, through gambling, than any other country in the world. The figures showed that a typical year would see Australians lose AU$19bn through gambling, with AU$12bn of that would be spent on the very popular Pokies style slot machines. Those numbers mean that Australian adults lose an average of US$1,300 per year through one source of gambling or another.
So there is a demand, and don't the Bookmakers know it. The British bookmaker, Ladbrokes, have recently purchased the Australian sports betting entity known as Gaming Investments Pty Ltd, in a deal costing Lads just $20.3m.
This move by Lads came just four weeks after William Hill added the sign of Tom Waterhouse to their list of Australian companies in a deal that could be worth upwards of AUD$110m. Hills have also announced that it plans to scrap the CentreBet and SportingBet brands and instead create an Australian presence under the unified banner of William Hill.
So there is a view that Australians like to gamble, and conversely there is a view that Australians have a gambling problem. Not everyone is as delighted as Tom Waterhouse and Ralph Topping over the recent piece of business between the pair. The chairperson of the Australian Churches Gambling Taskforce, Tim Costello, believes the William Hill takeover is just going to make a desperate situation even worse, with particular focus being made on Tom Waterhouses' e-mail list of clients.
"This is deeply disturbing for the public and very worrying that William Hill has this access," Reverend Costello told ABC News.
Costello found an ally in the Editor of horseracingaustralia.info, Gary Robinson, who said that manipulation of the players list is the key to success for any bookmaker.
"They can concentrate their efforts on trying to get those people to punt more and obviously lose more money," Said Robinson before continuing, "They might offer them special prices on a unique set of bets so that it looks like value but it may not be."
Robinson also believes this is just the beginning for William Hill's presence in Australia and foresees them buying up more betting agencies as they try to increase their net over a burgeoning market.
Comments