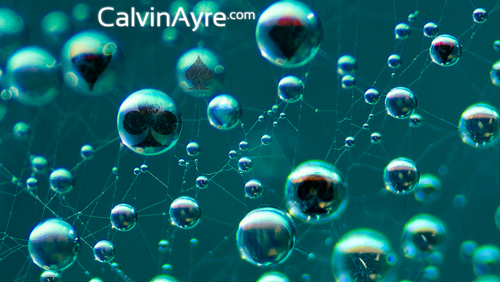 Cast your mind back to 2003. Friendster was the world's largest social network; there were a measly 3 billion web pages on the internet and a pint of beer cost £2.04.
Ten years on, Facebook has more unique users per day than the entire web saw in the whole of 2003; Google now indexes over 53 billion web pages and its data centre uses more electricity than the combined populations and infrastructures of Madagascar, Burkina Faso, Chad, Afghanistan and Gibraltar.
Most alarmingly, it is 50% more expensive to get drunk. And getting drunk has been one of the few constants in the iGaming affiliate industry. In fact, there were fewer web pages written about online gambling than units of alcohol consumed at affiliate conferences over the past decade.
True facts.
Here's another one. In 2013, there are 2,913 online gambling websites.  This is precisely 33 fewer than were in operation the day before UIGEA was passed in to law in 2006, which within 6 months saw the closure of around 600 online gambling sites. The aftermath of UIGEA saw a massive land grab begin for operations refocusing customer acquisition to Europe. With it, everything changed for the affiliate.
I recall sitting in on the final panel session at CAC 2007 in Amsterdam – arguably Mark Lesnick's finest conference creation… the wonderfully styled Beer Session – listening to Messrs Bailey, Sims, Sawyer and the marvelous mononym that is Dominique handle a doom-mongering audience with typical aplomb. A current of fear ran through the conference. It left me, a young upstart with no dealings with US traffic, wondering if the beer barrel had been laced with gin. Affiliates were scared for their very existence. Upwards of 80% of their traffic was from the US and many had very little content targeting Europe.
Most of them needn't have worried. Operators scrambled their chequebooks and threw massive budgets towards them. At the 2007 Amsterdam conference, I saw the first publicly advertised 100% commission deal go down. Gone were the days where my haggling power as an affiliate manager reached as far as 30% rev share for casino traffic. In fact, as an AM working for a UK operation fairly slow on the uptake, things were only going to get tougher.
Enter the CPA. A spine-tingling acronym that when uttered in an email or face-to-face conversation with an affiliate exuded the waft of "scam" to my naïve nose when I first joined the industry in 2005. Post-UIGEA, those CPA numbers went from the previously ridiculous $50 to the mind bogglingly offensive $500+ in almost no time at all.
Affiliates became multi-millionaires. Fair play to them, I'll always say with an inevitable, unmaskable tone of envy behind it. After all, seeing affiliates get rich theoretically meant us affiliate managers were doing a hell of a job!
UIGEA inadvertently led to a power shift. The ball was in the affiliate's court, lobbed up invitingly by most operators.
Plenty of affiliates have smashed it from that point onwards. Dominant affiliate brands emerged as a result. By 2008, the landscape went from rich affiliate buying out well-off affiliate to operator buying out rich affiliate, to super-rich affiliate becoming operator in 2010. Good for the industry? One man's progression is another's cannibalization.
And this is where Israel comes in. A country that forbids non-lottery based gambling, both land based and online, has now emerged as the hub of referred online gaming traffic. A nirvana seeing affiliates, affiliate programs and software suppliers living happily together, acquiring global traffic at huge CPAs and tenancies and recycling it to a wondrously effective incest that has left the rest of us behind in a blur of suspicion and envy.
Things have changed immeasurably in the iGaming affiliate game even in the past 5 years, but there is renewed hope of a level playing field for those left behind.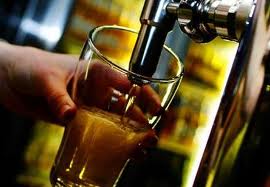 In 2003, the world's biggest selling mobile phone was the Nokia 3100. To reach the phone's WAP browser, you had to scroll down to the fourteenth category on the menu, named 'Services', fixed in position below 'Extras' – which included extra tools like calculator, countdown timer and stopwatch. Page download time would allow you to get through the first chapter of Milton's Paradise Lost whilst waiting for a GIF image to load, and the only thing that came close to 4G was the phone itself as the frustrated user launched it at a wall waiting for their brand new MySpace profile to load.
Not many affiliates have embraced mobile whole hog. Many have a similar fear for it, one not too dissimilar to the one I felt in the Krasnapolsky ballroom in 2007 after UIGEA.
The future of the traditional SEO affiliate is difficult to predict. Combine the need to be top rank in short tail Google search results for any sort of current mobile traction with the increased use of social as a search tool – and not forgetting the Israeli paradise, affiliates need to redefine the way they fight in an arena that, notably via the tablet, will become the accepted battleground if they seek to remain as the gladiators of the iGaming affiliate world.
Where the iGaming affiliate industry goes in the next 10 years is anybody's guess. The one thing I can promise you will remain a status quo is the consumption of beer, no matter the inflation.
Tom Galanis, Director at GameOn Affiliates, provides outsourced affiliate recruitment and management services to new and existing iGaming operators.  If you wish to submit your own editorial please contact Bill Beatty.
Comments