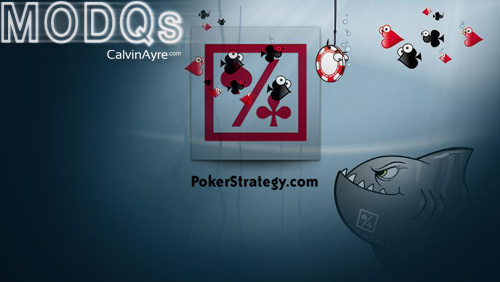 Ignore what's happened in recent times with reports of unrest and management clear-outs at etruvian, the fact is that from start to finish PokerStrategy.com was an unqualified success. This is an online gambling affiliate that had the ability to provide huge boosts to new operators, take the legs out from under existing brands and command higher CPA's and revenue shares than any of their competitors. Just like Pokerstars has dominated the operators' scene in recent years, Poker Strategy has lorded over affiliates.
Even if Playtech's promise that the site will show no favour to operators on the iPoker network does hold true, the fact is that the biggest independent affiliate in recent times can no longer be classed as such. It leaves behind a slew of wannabe imitators in the form of affiliates that vary in size, shape and success. PokerStrategy's rise was greater and quicker than any other affiliate we've seen but now that it's gone, is there space for anyone to provide a repeat act?
No easy feat
Speaking just a few months ago Hannes Hanusch, project lead for CasinoCheck.com – etruvian's attempt at a casino affiliate site, revealed that he was well aware of the challenge that lay ahead in terms of finding similar success to that which PokerStrategy.com experienced.
"Repeating the unrivalled growth and success of PokerStrategy is not going to be an easy feat and we need to do a lot of things right to be able to write a similar success story."
"A lot of factors contributed to the tremendous success of PokerStrategy. Not only was the offer for aspiring Poker players great, the timing of PokerStrategy.com was perfect. What the site had to offer for aspiring Poker players was exactly what people were looking for in the times when the poker boom was peaking."
As it turns out, in an unfortunate example of irony for etruvian, CasinoCheck has effectively become proof of just how tough it will be for an affiliate to emulate Poker Strategy. While the site did stray from the strictly education model that served Poker Strategy so well, similar principles were applied the site by the same people and even they couldn't make it work. CasinoCheck couldn't be classed as a failure but measured against the yardstick of Poker Strategy it pales in comparison – the fact that it was quietly bundled up in the Playtech deal feels like an admittance of this.
Imitation is out
For affiliates looking to scale their sites and businesses to the same size as PokerStrategy and etruvian's operation the temptation will be to study the aforementioned and pick apart what went so well for them. While this process of benchmarking makes sense, doing it actually decreases the chance of its purpose coming to fruition.
One of the reasons PokerStrategy was so successful was that a new genre of affiliate was created with the site. There are so many affiliate sites that do the same thing, admittedly with varying degrees of quality, but nonetheless the same thing.
Jamal Edwards, founder of SB.TV which is a UK record label and music distribution company, wrote in his recently released ebook that he goes into what he calls 'the bubble' when working on new ideas. The purpose of this is to stop the work of competitors to influence and stifle his projects.
There certainly wasn't any blueprint for PokerStrategy to follow back in 2004 and anyone looking to emulate their success shouldn't study their product too closely, at least not in a holistic way. The consumer nature of poker allowed the teaching framework to take off while other gaming verticals are clearly much less marketable. Users are much more likely to engage in discussions of poker tournament strategy than they are the deck penetration of a live blackjack game – quite simply poker is more socially acceptable, and cooler.
Partners in crime
It's easy to make the argument that Black Friday had a huge impact on PokerStrategy, after all, it had a huge impact on the entire industry. Of specific concern for the affiliate behemoth was that it lost one of its biggest partners in Full Tilt.
However, the sudden disappearance of Full Tilt and Absolute Poker left PokerStars in a huge position of power. The operator had what could almost be described as a monopoly on the online poker market and still have much greater liquidity than even the ever-improving iPoker network from Playtech.
This dominance of PokerStars played right into the hands of PokerStrategy. While the affiliate still maintained a healthy relationship with the Isle of Man-based operator, it meant that other poker operators were desperate for players. In PokerStrategy, these operators knew that there was a guaranteed source of players.
But with so many operators thinking along the same lines, it left PokerStrategy able to dictate terms and command pretty much whatever rake percentage or CPA that they deemed fit.
An accidental success
One particularly interesting point on the success of PokerStrategy was simply that it wasn't initially intended to be the all-conquering poker affiliate that we recognise it as now. Founder Dominik Kofert created it out of a passion for teaching and it just so happened that online poker was a hobby of his at the time. Speaking at the end of last year, Kofert explained how he initially viewed the site.
He said: "It was not from the beginning intended to become a prop business like it is now with lots of employees and more than six million customers. That really happened almost by accident. Initially we didn't really plan for any expansion but once we saw the concept was then we thought about expanding and it seemed the next logical step."
While not intentional, this was perhaps the key element for PokerStrategy. Rather than scouring SERPs and brainstorming for a money-making idea – Kofert developed a product where there was a genuine need. He didn't put together reviews of several operators, create a forum or embed free-to-play games; instead a framework was created in which people could get better at a game that was becoming increasingly popular.
For would-be affiliates, this is perhaps the most frustrating fact behind PokerStrategy's success – that for all the SWOT and PEST analyses in the world you may never be able to create a product that supplies a demand in iGaming quite like PokerStrategy did. Regardless of the fact that the poker boom was taking place, PokerStrategy was created as a service. It just so happened that this service also happened to be extremely conducive to monetisation.
This suggests that if it is possible for an affiliate to replicate the success of PokerStrategy then the idea for it may need to come from outside of iGaming. The fact that so much can be earned per user means that ideas that may fall down when it comes to monetisation have a much greater chance in this industry. Even so, it's hard to see where an affiliate product comparable to Poker Strategy might come from, which is sort of the point. If it were easy to imagine then we'd all be doing it, and the products probably wouldn't be as good.