Compared to pretty much every other industry going, iGaming is considered to be a very new area. But with some operators having been online for well over 15 years now, it's easy to identify established brands – even those who are pureplay.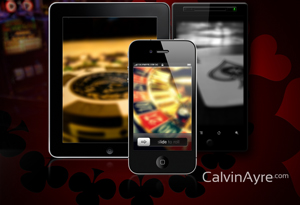 The likes of InterCasino and Spin Palace have been around since before the turn of the century and have been able to build up large player databases as well as good brand awareness and, most importantly, solid financial foundations. Should they want to launch an extravagant TV campaign advertising their latest promotion, they can. They've got the financial clout and stability to be able to do that.
There's then a very clear gap between up and coming brands that are looking to break into any space. Many have tried with various methods and few have succeeded. After all, many geographical markets are now saturated and those that aren't, aren't for a reason – they carry more risk.
So for a new brand to make a significant impact in these markets takes some doing. A testament to this is the fact that hardly any have managed to start from the bottom and gain good market share. In the UK, one of iGaming's most saturated markets, the likes of 32Red and bet365 started from near-obscurity but did so around ten years ago while others such as  Harry Casino are just having a go now, hoping they won't end up in the online casino graveyard with many that have trod the same path before them.
But all is not lost for new operators looking to find a home in the iGaming world. As we've seen across all digital industries, the rise of smartphones has brought a whole wealth of new opportunities – and not just for established brands.
Many existing operators have already admitted that they've been slow to get up to speed in the mobile world. Products have been limited and given the focus on innovation they've been quite disappointing. The focus for these brands have been on cross-selling online players rather than mobile acquisition. Rather than acquire mobile players they've been setting about building greater brand loyalty by incentivising players to use their product across multiple platforms. While there's nothing wrong with this approach you can't help feeling that they're missing a trick with mobile acquisition.
With established brands focused on other areas this leaves a wealth of opportunities for new operators to acquire through mobile channels. For the first time in a few years, there are plenty of chances for new brands to break into the market – specialising in mobile.
Tom Light has acted as the CEO of several casinos including 7Red as well as providing marketing services for many more including Betsoft. Now head of Tom Light Consulting – which specialises in casino and poker marketing – Light is certain that now is the time for potential operators to have a go at mobile.
He explains: "Mobile has definitely created more opportunities for upcoming operators in comparison to the established brands. A new brand can be more flexible when implementing a new innovative technology as oppose to the established brands which take a longer period of time to adapt to the new business structure.
"New brands can base the profitability of their operation solely on mobile since as of today; there is a large market breath when the market projections sees 2014 global mobile gambling revenues reach $11.4 billion dollars."
Making the most of mobile opportunities
Although there are chances there, it's still by no means a given that you can just turn up in the industry and start making money as an operator.
There are plenty of decisions to be made – the type of decisions that desktop operators didn't even need to consider. To begin with, there are platform issues – do you go with an app or simply have a mobile site, or both. Plus if you want to get any use out of players when they're online, do you have separate sites, or go with a responsive design?
Light explains that the wide range of different interfaces makes even responsive design a challenge and that this is one of the most important decisions for new mobile operators to make.
"It is important for an operation to have all interfaces responsive abilities to allow the player to navigate between the channels. If a player is fond of a web based game and has the desire to play the same one on the go, the option should be available to him," he says.
"For an operator to tackle the difficulty, one must choose the proper software or content providers who offer responsive solutions for all interfaces. This specific research and choosing of a proper provider should be done at the beginning of the operation rather than later on, both cost effective and productive for the new operation."
Once operators are able to find a solution that works for them, there's still plenty more to be done. As a new brand it's hard to over exaggerate the importance of creating brand awareness and acquisition marketing. Fortunately, as with products, the marketing of established brands in mobile isn't quite as developed as it should be. In fact, as Light explains, mobile adoption has drastically changed the channels usually constructed within a campaign.
"SMS advertisement has become the strongest marketing channel in comparison to other channels such as email marketing; the open rate for example is higher because there is not spamming available in mobile marketing," he says.
"Another factor available in mobile marketing which was not available a few years ago is the click away from a text message to the redemption of the offered promotion on the site, having the ability to stay in the same media, which has increased the conversion rate for all brands utilizing this channel."
It's opportunities such as these that operators should really be taking advantage of. While there are a few examples out there with products such Roller Casino from Paddy Power and Jack Wild Casino (headed up by ex-Ladbrokes digital chief Ed Andrewes) where early success has been had, generally mobile products aren't of the quality that they should be. This may be one of the last opportunities in iGaming where a market is so open for new entrants, as such, it's one that shouldn't be missed out on.