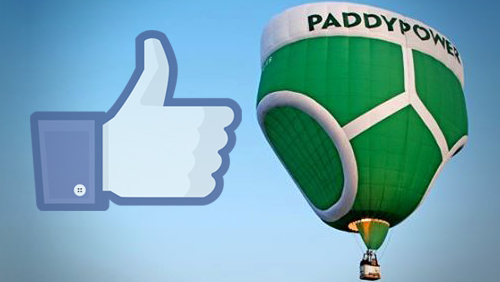 Paddy Power has made a name for itself for venturing into some pretty unconventional marketing strategies. As the saying goes, "any publicity is good publicity", and Paddy Power is front and center into that thinking.
But it's latest venture is far from a publicity stunt; it's actually an astute business move it hopes would become its next home run offering. The Irish bookmaker announced that it would be launching "real money" sports betting on Facebook, marking the first time Paddy Power is entering the realm of the giant social network.
At its current format, the betting platform is still in its beta program and is still right smack in the middle of testing and development. The beta version is expected to be launched in the coming weeks, giving Paddy Power a presence on Facebook.
"The app will add social engagement to online betting, enabling customers to bet on a wide variety of sporting events through Facebook, while also giving them visibility of, and the opportunity to engage with, other users," Paddy Power said in a statement.
"Player participation will be subject to strict age verification checks."
Paddy's entry into Facebook shouldn't come as a surprise to anyone. The bookmaker is already one of the most ardent proponents of social media. It's Facebook page already has close to 1 million Likes and its Twitter account already has 174,802 followers. It also makes a concerted effort monitoring these social media site to see how much the company is being talked about, especially after it partakes in one of those aforementioned unconventional marketing campaigns.
Now that it's set to begin offering "real money" sports betting on Facebook, it looks like Paddy Power is in the process of extending its already wide audience reach even further.
The new games were developed by Paddy Power's games development team in Bulgaria.