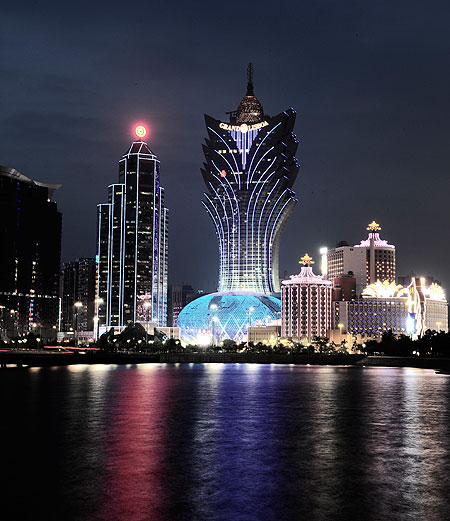 Macau's casino gross gaming revenue figures for the month of June didn't end up being as big as May's numbers, but the MOP28.3 billion it earned in the sixth month of the year still represents a significant growth for the gambling town compared to its numbers a year ago.
According to data unveiled by Macau's Gaming Inspection and Coordination Bureau, the MOP28.3 billion it earned in June 2013 (around US$3.5 billion) was 21.1 percent better than its numbers in June 2012. The 21-percent growth is right in line with expectations handed down by gaming analysts earlier in the month, further giving proof of Macau's continued casino growth amidst growing competition from burgeoning markets in the Asian region.
June likewise became the fourth straight month that Macau has reached over MOP28 billion in gross gaming revenue for a single month, a streak that began in March when it earned a record MOP31.3 billion. That was followed by April's MOP28.3 billion, May's MOP29.6 billion number, and then June's MOP28.3 billion figure.
For the first half of the year, the city's casinos have posted a gross gaming revenue of MOP171.4 billion, a number that also represents sizable growth – in this case, 15.3 percent – compared to what it earned in the same time last year.
Should Macau's form continue on in the second half of the year, expectations are high that despite the cloud of regulations and the unpredictability of the region's market, the gambling destination could still breach the MOP320 billion threshold, a number that converts to $40 billion based on current exchange rates.
At the rate it's going, it won't come as a surprise if that number is hit even before the calendar flips to December.
Comments