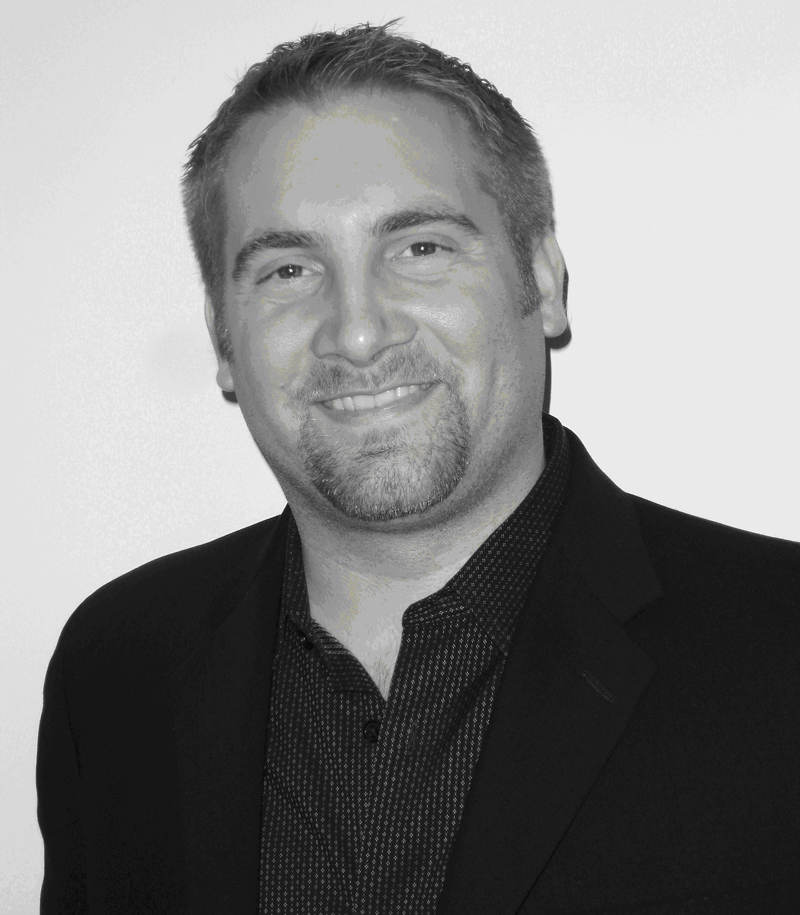 The gambling industry in Asia is booming and does not show any signs of slowing down anytime soon.  Our very own Calvin Ayre stated in his 2013 gambling industry predictions at the beginning of the year, "[Asia] represents the gambling world's future, but increasingly its present, as well. You either target Asia or you target irrelevancy. It's the last great gold rush this industry will see in our life times".
Seeing as this market is of upmost importance to the growth and innovation within the gambling industry as a whole, G2E Asia has blossomed into a must attend event not only for the Asia Pacific region, but for the rest of the world as well.
Mike Johnson, G2E Asia's Event Director and GM, sat down with us to explain how G2E Asia meets the needs of their delegates and exhibitors, why the Asia Pacific region is so important for the gambling industry and how G2E Asia plans to remain the number one event for the gambling industry in the region.
Becky Liggero: Thank you so much for taking time from your busy schedule to join me, Mike.  Lets start with why G2E Asia a must attend event for anyone involved in the gambling industry?
Mike Johnson: We work extremely hard to deliver unmatched content and business development opportunities for the entire Asian gaming industry, which is the root of G2E Asia's success. Each year we deliver delegates from virtually all existing and emerging markets throughout the Asia Pacific region, including Macau, Singapore, Philippines, Taiwan, Korea, Japan, Australia, Malaysia, Laos, Cambodia, India, and more. Thus although the show is located in Macau, G2E Asia serves ALL jurisdictions in the region allowing industry professionals unmatched business and networking opportunities. We also work with an esteemed group of industry professions on our Advisory Board to help develop the topics you see in our annual conference program, and do so with a strategic focus on the industry's biggest trends and challenges. Last but not least, we also showcase the largest tradeshow of gaming suppliers and service providers in Asia.  Many of our exhibitors utilize the show to specifically introduce new products for the Asian markets, and while many casino operators see suppliers on a fairly regular basis, there's no other time where all are located under one roof and can be seen side by side. Thus G2E Asia truly is a must attend event for learning, networking, and overall business development and sales.
BL: Yes, it certainly sounds like it.  So why are so many gambling companies around the world turning their attention to the Asian market?
MJ: Simply put, it's fascinating! With Asia now representing the top 2 grossing gaming markets in the world via Macau and Singapore, and with expansion underway throughout the region, most notably in the Philippines and Taiwan, the opportunities for industry development are unparalleled. Every month gaming revenues continue to climb and it's just a remarkable thing to watch and be a part of. Being the largest B2B gathering of the Asian gaming industry, we like to think that G2E Asia offers a unique forum to further facilitate that growth and innovation.
BL: With so much focus on Asia, how do you plan to beat out your competition and keep G2E Asia as the number one event in the region?
MJ: Well there are several elements that set G2E events apart from the rest which are things we do not take for granted. First and foremost, we develop shows with a "by the industry / for the industry" concept. We have strategic association partners which represent many of the operating and supplying companies represented, and with that the vast majority of our profits go directly back to the industry through those partnerships. Further, we try to maintain a regular dialogue with our customers to ensure we provide a forum that best matches their needs. One primary example of that is the introduction of our "Players Club" VIP program which essentially is responsible for recruiting the industry's top decision makers to visit the show and enhance ROI for our exhibitors. My team and I are on the road extensively throughout the year visiting casinos in all parts of the world to promote our content and ensure we have the right people represented. Once onsite we aim to raise the bar even further with the type of service expected from a hospitality and business driven industry, and that will now be supported by new features and technologies such as our G2E Asia TV program and mobile app. With all of that in mind G2E Asia will always remain committed to best serving the industry with 3 of the most important days on the annual business calendar.
BL: I think the G2E Asia TV concept sounds great, looking forward to watching!  Something else that is new this year is the "iGaming Pavilion", what is the purpose of this new feature?
MJ: Online gaming is without question one of the industry's largest overall growth areas. In the US it has virtually everyone's attention, and here in Asia it's certainly got some focus as well—especially in the Philippines and parts of Southeast Asia. As mentioned above, many of the industry's suppliers are highly focused on the Asian markets due to the remarkable revenues associated, and developers of mobile, sports betting and other relative technologies are no exception. We're happy to bring some of those companies to the show this year to showcase what's possible in that sector. One highlight will be Microgaming who is also generously sponsoring our Welcome Reception on the show floor Wednesday afternoon.
BL: Last year on the show floor we had a little dispute between Shuffle Master and LT Game, to the point where G2E threatened to relocate to Singapore.  What's the update on this dispute?
MJ: We are extremely proud to be located in Macau and hope to be so for a very long time. If we ever look to move the event to another location that will be decided by our customers, not us. Each year we conduct extensive post show surveys that allow us to understand more about our customer's business and how we can serve them best. Included in that survey is always a question about venues, and following last year's show the response from visitors and exhibitors alike was still overwhelmingly in favor of Macau as the show's home. That said, we've worked extremely hard throughout the year with all relative parties to ensure a G2E Asia show that is free from distractions in an enjoyable business focused environment.
BL: Great, thanks so much for joining me Mike and we look forward to seeing you in Macau.