World Series of Poker (WSOP) bracelet winner, Bryan Piccioli, is running hotter than ever as he takes the chip lead with just 18-players remaining at WPT Montreal.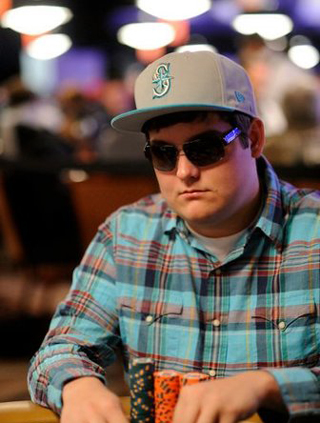 Momentum begets momentum. I love that phrase and never a truer few words have been said when it comes to poker. Ask anybody who travels around the globe as part of the poker circus and they will tell you that Bryan Piccioli is a man who knows what he is doing. A former world number one MTT player in the online realm, where he plays under the pseudonym 'Theczar19', Piccioli has never really transferred his incredible talent into sizeable scores in the world's biggest events. He came close in the summer with a final table appearance in a WSOP $1.5k event where he finished in seventh place, but his victory in the A$1,100 event at the WSOP Asia Pacific tournament in Australia in early April has paved the way for his turn to feel a little heat.
The third day of action came to a close at the WPT Canadian Spring Championship and Piccioli topped an 18-man field with 3,321,000 chips, earning himself the title of WPT Player of the Day.
"It's been a very smooth tournament for me. Today, I ran like I have never run in any tournament before in my life." Piccioli told WPT's Jeanine Deeb.
So what has changed for the man who eliminated the Day Two chip leader Paul Klann in a vital flip on his way to the chip lead.
"Nothing has changed. I've just been working on my game and talking to my friends about hands and stuff, and its going great."
Piccioli may have form, but there are many other players left in the field that have talent. Christian Harder, Jason Duval, Ronnie Bardah and former WPT Champion Ravi Raghavan are all still in with a chance of snagging that $438, 607 first-prize.
The next time this event comes to a grinding halt is when we have found a final table of six.
Who wants a bet that Piccioli will be one player booking his seat?
Comments