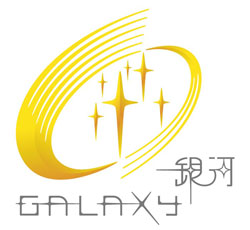 Not content with just sitting in third place in gaming revenue shares in Macau despite doubling its profits last year, Galaxy Entertainment is ramping up its growing portfolio in Macau with the purchase of the Grand Waldo Complex from Get Nice Holdings Ltd. for HK$3.25 billion ($419 million). The purchase will include a 29,700 square-meter hotel, adding yet another establishment under Galaxy Entertainment in its attempt to be an even bigger player in the ever competitive Macau gaming and hospitality markets. A casino within the Grand Waldo Complex is already being run by Galaxy, which makes the purchase of the land that much more important for the casino operator.
It's no secret that Galaxy Entertainment has been making a strong push to further improve its profile in Macau. Recently, it gained approval from the  government to add 50 tables between its Galaxy Macau and Star World properties. In addition to that, the company also announced plans of investing as much as HK$50 billion in expanding Galaxy Macau. The purchase of the Grand Waldo Complex is another indication of Galaxy Entertainment's attempt to counter the equally aggressive expansion plans of other casino operators in Macau.
As far as its plans for Grand Waldo, Galaxy Entertainment is envisioning two separate locations to cater to two distinct markets. With Galaxy Macau and the Grand Waldo in its hands at the Cotai Strip, the company is looking into drawing the VIPs and the overall premium market to the former while the latter will be positioned to attract lower end mass market gamblers.
News of the purchase resulted in both company's shares spiking up with Galaxy trading 3.8 percent higher at $35.45 while Get Nice Holdings Ltd. also getting its shares up to 41 Hong Kong cents.
Comments