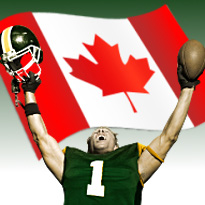 Despite what's looking like a defeated bill, support for the adoption of Bill C-290 continues to grow in Canada. The latest group to throw its full support towards legalizing single sports betting in Canada is the Windsor-Essex Regional Chamber of Commerce, who has now joined forces with other chambers in Quebec and Atlantic Canada in their support for the adoption of the bill.
All together, the chambers are sending a joint letter to support the bill, which is looking into changing the language and provisions of the Criminal Code that currently makes it illegal to bet  on "any race or fight, or on a single sports event or athletic contest".
Should the Senate approve the adoption of the bill, each of Canada's provinces would be allowed to decide to allow or continue to disallow – and conditions on the former – betting on single sports events. But while the bill received tremendous support from all parties in the House of Commons, the Senate has been a different matter entirely, prompting Senator Bob Runciman, a major backer of the legislation, to admit that the strong opposition in the Senate has given him reason to believe that the bill won't be passed anytime soon.
But these chamber coalitions are undaunted. They're still trying to get their voices heard and are doing their part in throwing their support for the bill. "The chamber coalition supporting Bill C-290 continues to grow across the country," Matt Marchand, president and CEO of the Windsor-Essex chamber, told CTV Windsor. "Additionally, two-thirds of Canadian tax payers support legalizing sports betting according to a recent Ipsos Reid poll."
Proponents of the bill continue to argue that adoption of C-290 will contribute significantly to local economies that would allow single game sports betting in their jurisdictions. Additional jobs would be created; more money would come in; and illegal betting would be curbed in favor of a legal system that would allow the country to earn tax money it doesn't get to sniff with the prevalent offshore and underground betting that happens in the country every year.
Atlantic chamber president Pierre Cadieux also supported the adoption of the bill, saying "In an era where governments are clamping down on tax evaders and cheats it would seem a no-brainer that to move forward to legalize this type of betting would be a win-win for the Canadian gaming industry as well as for the Canadian tax payer".
Whether their voices are enough to convince the Senate to adopt the bill is an entirely different matter, though. And if Sen. Runciman's fears come to fruition, then all this will end up being for naught.
Comments