Speaker: Marcus Wareham, Omni-Channel Strategy Consultant
The annual mGaming Summit took place at The Brewery in London on April 24th. It was an event sponsored by 12-different companies ranging from Microgaming, OpenMarket, BetSoft and Skrill; but it was a consultant without affiliation to any brand that took to the stage to deliver a 30-minute salvo on the evolving state of mobile products.
Marcus Wareham brought over 10-years of gambling industry experience to the podium. The former founder, and CEO, of Mfuse, today works as an independent consultant, and you could tell from both his passion, and frustration, that gambling operators are not making the most of the opportunities for advancement in mobile gambling.
Wareham showed slides from Flurry Analytics that showed the increase of mobile activity when compared to television and desktop usage.
(Minutes Per Day)
2010 – Television 162 mins, Desktop 70 mins and Mobile 66 mins
2011 – Television 168 mins, Mobile 96 mins and Desktop 72 mins
2012 – Television 168 mins, Mobile 127 mins and desktop 70 mins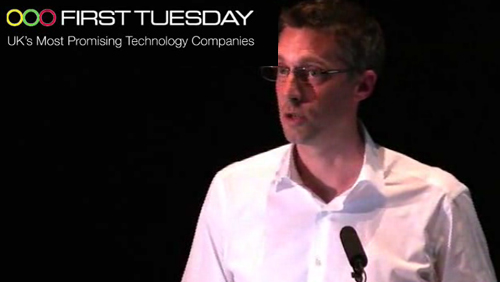 The signs are obvious. Mobile phone ownership and, more importantly, usage is going through the roof. But according to Wareham this progress continues despite the bog standard 'gambler armed with a mobile phone' still not having a specific product tailor made for mobile devices, and he believes the problem lies in stagnation.
"Mobile channels has seen accelerated growth in the past 3-4 yrs, but if operators are seeing growth at a rate of 100% per year then they must believe they are doing something right. This leads to stagnation. Operators become stuck in first gear." Said Wareham.
The former Mfuse CEO, and founder, believes that 'porting' is part of the problem. In the gold rush of mobile phone app real estate, operators have just created bolt-ons in the form of apps that are nothing more but a mini-mouse version of what is available on a desktop. But the message from Wareham was loud and clear. Desktop is desktop, tablets are tablets and mobiles are mobiles.
"Mobile is fundamentally a different channel and it needs to be thought of as that. Very few operators have taken the bold step of looking purely at mobile and figuring out what the best thing is to do."
In the opinion of Wareham, the evolving state of mobile products lies in the personalized touch. Operators need to ask their consumers for their personalized preferences and then carefully create a personalized product to cater for their needs. The nutshell version was, 'If I am a football fan then I don't want to be told about the odds for the Grand National.'
"We have unprecedented knowledge in this channel but its not being used," said Wareham referring to the data operators have on the physical movements of people who own mobile phones. This was a point Wareham was referring to because he believes there is much value to be added by understanding the dwell time in a persons life, so you can connect with them without being intrusive; the difference between spamming and actually connecting. Wareham believes that in the future consumers will receive information via their mobile phone exactly when they need it in order to bring value into their every day existence. An example Wareham used was being told that your train was late without having to lift a finger. Something that I could have done with considering my ride home was over an hour late.
You can condense Wareham's speech into this simple sentence.
'Understanding the person, not just the device…is the key.'
That, ladies and gentlemen, is the evolving state of mobile products.