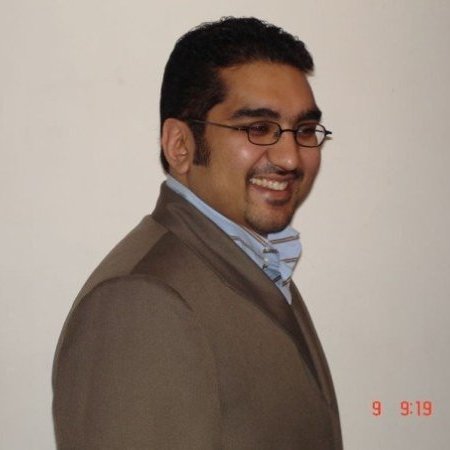 Google's mantra is to organize the world's information and make it universally accessible and useful.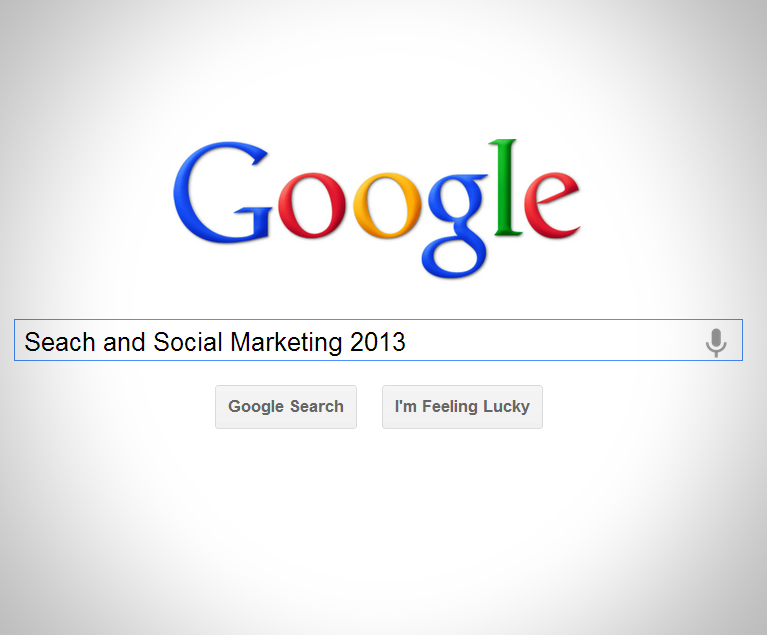 Google's algorithm to this date has been based not only on original, engaging content but more on the popularity of the website or brand in question. Sounds like high school again.
If it were up to me the only requirement to rank on SERPs (search engine results page) would be the most creative, original and engaging content, whether that be breaking news, engaging copy, eye opening images or attention grabbing video.
However, increasing competition may require you to employ strategic practices in a pragmatic approach to assist your rise to the top of the SERPs. Here are the tactics and strategies that will dominate the SEO landscape in 2013.
Quality of Content
Ultimately, it all comes down to the quality and value of the content on your website. Google has been very explicit this year about good-quality content, and we expect this trend to carry over into next year in full force. For content quality, the metrics are:
Uniqueness of the content/topic
Depth of knowledge on the subject
Level of writing of the content (Google has the ability to organize the content into 3 categories; Basic Reading Level, Intermediate Level, and Advanced Level.)
Write the content at the level of the readers you are targeting.
Content Marketing
Content marketing is being touted as the next big thing.
Content Marketing involves creating and sharing valuable free content to attract and convert prospects into customers, and customers into repeat buyers. The type of content you share is closely related to what you sell; in other words, you're educating people so that they know, like, and trust you enough to do business with you.
Since Google takes valuable content seriously, a solid content marketing strategy will be the key to climbing to the next level in SEO.
Google+ AuthorRank
Google chairman Eric Schmidt recently announced the Google+ is not a social network, but an identity verification network. In his upcoming book, Schmidt is quoted to saying:
"Within search results, information tied to verified online profiles will be ranked higher than content without such verification, which will result in most users naturally clicking on the top (verified) results. The true cost of remaining anonymous, then, might be irrelevance."
Verified online profiles is code for "verified Google+ profiles".
Once Google+ can verify your identity and your writing then it will start assigning you an AuthorRank based on the content you write, the subjects you write about how much your content is read and shared.
One thing that we can be sure of in 2013 is that AuthorRank will add credibility and value to your website, and it will be vitally important for every Webmaster.
Social Signals
After much debate and discussion, social signals have largely been accepted as valid ranking factors. In the next year (and probably in the years to follow), social signals will play a growing role. Shares, retweets, mentions, and perhaps most importantly, +1s are trophies every Webmaster should be amassing.
In June of 2012, SearchMetrics put out research showing the correlation between social activity and search rankings in Google. The study showed that activity from Facebook and Twitter correlates very strongly with high rankings in Google. The study looked at Google+, but at the time Google+ was less than a year old. Since then, Google has placed significant emphasis on their homegrown social network, and I'm sure this year's study will reflect that.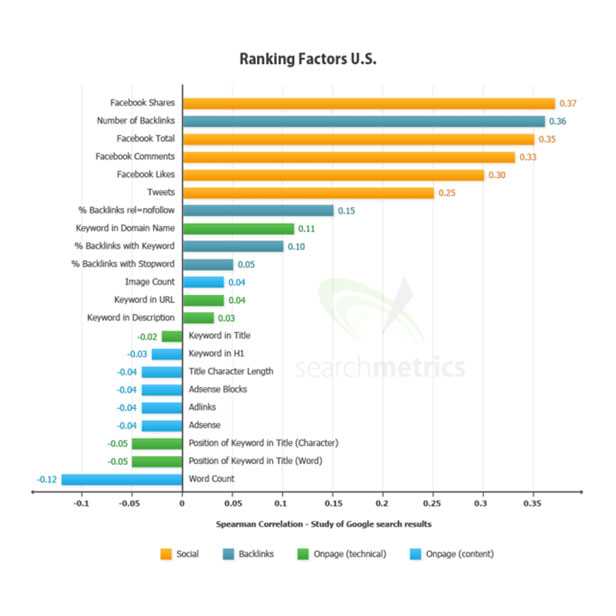 From those findings you can conclude there are four social networks which search engines rely on for their signals: Google+, Facebook, Twitter, and YouTube.
Mobile/Responsive Design
Google will give preferential rankings to those sites that have both a desktop and mobile version of a website.
In the fourth quarter of 2012 just under 25 percent of search clicks were coming from non-PC devices (smart phones and tablets). That's a fairly dramatic increase from a year ago, when it was less than 13 percent. Tablet share has grown faster than smartphone share. And Q1 2013 may see a further acceleration of tablet impression and click share.
The benefits of having a desktop and mobile website is that each site can be targeted for the device it is being generated for. Google's SERPs will not display a desktop only site on a mobile search and vice versa.
This is where the genius of a responsive design comes in. In simple terms, a responsive web design uses "media queries" to figure out what device resolution it's being served on. Flexible images and fluid grids then size correctly to fit the screen. For example GuerrillaInc.com can be viewed on any device and give the viewer the same user experience.
The benefits are obvious: You build a website once, and it works seamlessly across thousands of different screens resolutions.
Local Search
In just one year, local search on smartphones (as self-reported by smartphone owners) jumped from 61 percent to 86 percent — that's a 41 percent increase in just one year. Those numbers are bound to go up as smartphone ownership continues to rise. It's now estimated that about 52 percent of mobile phone owners in the U.S. have a smartphone.
There are a handful of data providers that supply information on local businesses to all of the search engines and local directories. Every local business needs to be listed and verified by these data centers. Verification is done either by phone or simply by a confirmation email.
Next claim your listing on:
Google Places for Business
Bing Business Portal
Yahoo! Local
Yelp for Business Owners
Google's growing preference for local websites and information has become evident in many searches. It's safe to assume in 2013 we'll witness an increase in this preference. Websites that apply local SEO will enjoy higher rankings and visibility. This includes map data, listings, citations, and reviews on local information sites.
Media
Images and videos have become staples on the Internet. We've consistently seen that relevant results that include videos get ranked higher than text-only content. Media rich websites give the user a more complete experience.
The further emergence of media content is an important development you can expect next year. It's becoming essential to add relevant non-textual media to text content, because this adds value and makes the content more resourceful.
In Closing
There once was a day when SEOs could make a few tweaks to a website, and rankings would improve. Now, we need to tweak the website, create new content, ask others to link to the content, share the content, and comment on it. It is a combined effort from Web development, copywriting, design, PR, influencer marketing, social, and in some cases, paid media (if you need to drive traffic to content for additional engagement).
We can no longer go off to do SEO research, strategy, and tactical execution in a silo. Search engine algorithms are more holistic than ever, and SEOs need to be as well.
Sandeep is the Founder & Creative Director for Guerrilla Inc. Do read more from Sandeep or find out about Guerrilla Inc. go to www.guerrillainc.com
 If you wish to submit your own editorial please contact Bill Beatty.