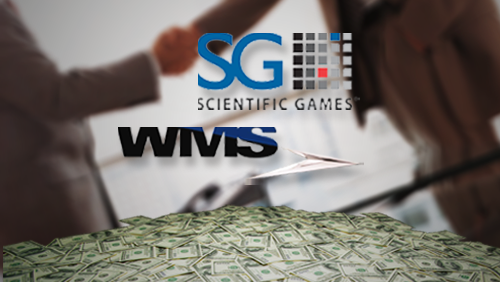 Scientific Games Corporation's plan to acquire WMS Industries received a huge boost after the Federal Trade Commission granted the former permission to terminate the waiting period imposed on proposed deal. With that roadblock apparently out of the way, WMS shareholders are expected to convene on May 10 for a special stockholder meeting that will decide on the adoption of its merger agreement with Scientific Games.
The two companies agreed on a deal back in January that would see the slot machine maker acquire the slot machine maker for $1.42 billion. The deal was unanimously agreed upon by the boards of both companies and is now pending the approval of WMS' shareholders before the deal is completed. At that time, Scientific Games CFO Jeffrey Lipkin commented on the expected deal, saying that the merger would "diversify Scientific Games revenue base, expand margins and propel future growth opportunities.
That meeting is now scheduled for May 10 at the Waldorf-Astoria Hotel in Chicago, Illinois, at which time shareholders from WMS Industries will vote on whether to consummate the deal. There doesn't appear to be any significant roadblocks left after the FTC nullified the imposed waiting period, paving the way for Scientific Games and WMS Industries to complete the transaction sooner than expected.
Once the deal receives approval of a majority of outstanding shares of WMS common stock, the timetable for the merger to be completed is expected to happen before the end of the year. The deal can't come soon enough for Scientific Games, who hasn't had much reason to smile these days after it recently reported a net loss of $24.7 in Q4 2012, almost three times the amount it lost in the same quarter from a year ago.
Comments