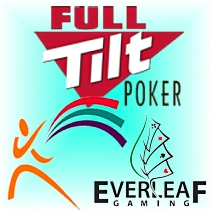 Online poker behemoth PokerStars has appointed Michael Josem as its new head of public relations. A Stars vet since 2008, Josem has served in a variety of security-related capacities, most recently as senior security manager, where his job was to prevent US players from accessing the site following 2011's Black Friday catastrophuck. So, yes, Josem was the one who blocked your VPN, but don't hold it against him.
PokerStars has also announced that its Full Tilt Poker (FTP) brand is preparing to launch a .eu site licensed by Malta's Lotteries and Gaming Authority (LGA). FTP poker room manager Shyam Markus posted a notice to poker forum 2+2 in which he stated that FTP "expect to begin rolling .eu out over the next few weeks." The site will undoubtedly be targeted at EU member states that impose taxes on gambling winnings. Sweden, for example, recently copped to using poker data mining sites to determine how much back taxes players owed on poker winnings between 2008 and 2011.
However, Sweden only sought info on winnings earned via poker sites licensed outside the European Economic Area (EEA), as winnings earned via EEA-licensed sites are not subject to taxes on winnings (at least, according to popular interpretation of EU law). PokerStars.com, which is based in the Isle of Man – which falls outside the EEA – launched its own Malta-based .eu site a year ago and has since shifted players from Sweden, Finland, Poland, Romania, Greece, Slovenia, Germany, Luxembourg and the Netherlands from .com to .eu. Players in these countries continue to enjoy the full liquidity and game options available via the .com site.
LGA STATEMENT ON EVERLEAF REPAYMENT
Sticking with Malta, the LGA has issued a statement on the allegedly ongoing efforts by Everleaf Gaming to refund US player deposits. If you recall, Everleaf exited the US market in early 2012 following the reported seizure of one of its payment processors' funds by US authorities. At the time, Everleaf vowed to do right by its US customers, although PICCLUB's Chuck Kidd subsequently dubbed Everleaf's efforts as "not serious." The LGA has not publicly spoken of Everleaf since March 2012, when the LGA claimed to have imposed unspecified sanctions against the poker network due to a "number of irregularities."
The only repayment option Everleaf offered US players was for them to set up non-US accounts with banks, Moneybooker or Neteller, a hurdle beyond the ability of most players to clear. Perhaps that's why the LGA statement specifically refers to players who have made a formal withdrawal request when it claims that "through the LGA's intervention, a great majority of such players have already been paid in accordance with the Remote Gaming Regulations."
The LGA goes on to report that Everleaf is "regularly updating the LGA with the progress of payment processing of the remaining legitimate claims and the LGA is doing its utmost to ensure compliance with the Regulations." This statement will likely be greeted with howls of derision on 2+2, where aggrieved players have reported hearing precious little from either Everleaf or the LGA on when they might expect to be made whole, similar to the deafening silence that followed the collapse of LGA-licensed Purple Lounge last April.
Comments