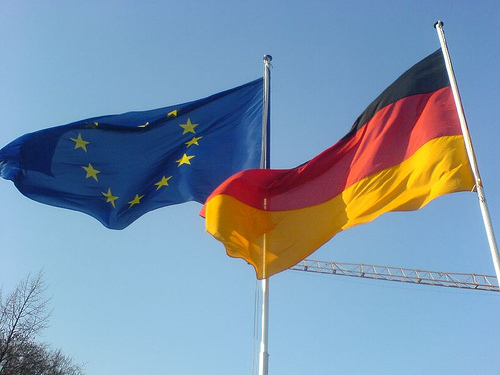 Germany's Federal Court has asked the European Union Court of Justice (CJEU) to decide whether the country's State Gambling Treaty is legal. The German court's decision earlier today emphasized that it has concerns as the Act plans to ban casino and poker games. The main concern is the lack of coherence given the fact that one state, Schleswig-Holstein, offers everything already whereas under the federal treaty everything but sports betting is banned.
Mathias Dahms, management board spokesperson for S-H based myBet, added: "In our opinion the State Treaty on gaming needs to be fundamentally overhauled. The premiers of those states would be well-advised to dispense with their restrictive regulatory model and use the arrangements currently in place in Schleswig-Holstein as their basis. Schleswig-Holstein needs to think long and hard about whether it can seriously sign up to the questionable legal construct that is the State Treaty on gaming."
The situation in Schleswig-Holstein is one that has further muddled the country's gambling laws and their decision earlier today to join the country's State Treaty won't make things any clearer. Politicians in Kiel decided the regime in S-H isn't what they want to go forward with and will now instead join their fellow states. The problem comes with the decision by S-H to start issuing licences. This, according to DLA Piper analysts earlier this year, has created a legal incoherence that "can't be made compatible".
Like most of these regimes, things now move onto the European courts where a decision will be made and we will then start to know what will become of the German gambling industry.