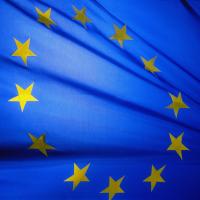 Sweden is getting closer to overhauling its gambling industry with new legislation to be published later this year. Prime Minister Fredrik Reinfeldt and Peter Norman, minister for financial markets with responsibility for gambling issues, both signed a statement that says the country will act upon recommendations made in a report from the country's National Audit Office. The statement, released on the government's site, recognizes that "some legislative changes" are required and it will "return to Parliament with a proposal in order to establish a well-functioning regulatory framework." The government states that currently the "illegal slot machine business" is a problem and players are far more likely to play games on unregulated sites. The statement also makes strong mention of problem gambling and how there needs to be more effort to stop it increasing from a level that has stayed low for some time. The response is due by May 31, 2013 at the latest and it's likely to see Sweden implement some new regulations at some point in 2014.
Spain will look at regulating online slots in 2013 for dot.es sites. eGR reports the Dirección General de Ordenación del Juego (DGOJ) are consulting operators as well as the government in order to establish the best course of action to take on online slots regulation. The 53 companies that are licensed are all likely to try and get one of the new licences once they are released. Slots might just be the start though and the government is continuing to look at opening up more betting opportunities for its residents.
Italy's regulator AAMS has enacted new advertising regulations that carry strict fines for anyone breaking them. The AAMS's new regulations include making operators put an 18+ certificate on all advertising banners as well as "clear and succinct" payout information and details about "the risk of dependence on the practice of the game". Companies that don't conform to the strict rules could receive fines of up to €500,000. There has been speculation for some time that Italy would move to alter the rules slightly and they're another jurisdiction that is looking to introduce new games.
Comments