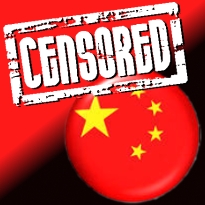 China is renowned for its antipathy toward any form of gambling – be it land-based or online – that mainland residents might attempt to enjoy outside of Macau's city limits. The imminent once-a-decade changeover in Communist Party leadership has brought with it cryptic warnings about a renewed effort to combat 'corruption' that has already produced a crackdown of sorts on Macau's junket operators. Now Chinese authorities are tightening their grip on the internet by restricting the use of virtual private networks (VPNs) that allow mainlanders to access international websites the government disapproves of, including those offering online gambling.
Just days before Christmas, the Party-aligned Global Times newspaper reported that the country's 'great firewall' (GFW) had been "upgraded" to block VPN use. The editorial reminded the nation that companies that provided such services were illegal unless registered with the authorities. VPN provider Astrill issued a note to users saying the 'upgrade" had given the GFW the "ability to learn, discover and block VPN protocols automatically." The GFW can't read the content of the encrypted traffic, but can recognize the traffic as encrypted, prompting it to shut off the corresponding proxy servers.
But in addition to blocking access to sites the Party frowns upon, Western businesses with operations inside China that rely on VPNs for secure data transmission have found their own activities compromised. Duncan Clark, chairman of investment consultancy BDA China, told the New York Times he had "never seen this level of control" in the 17 years he had been living in the country. Regardless, the Global Times editorial struck a defiant stance, insisting that those who felt "constrained by [the restrictions] are those who create waves online or even use the internet illegally."
On Monday, the National People's Congress Standing Committee went one better, proposing that the nation's 600m internet users be required to register their real identities before being allowed online. Beijing-based censorship critic Michael Anti told the Los Angeles Times the crackdown might be the result of middle-tier apparatchiks fearing that their own corrupt activities will be exposed by users of the Twitter-like Sina Weibo micro-blogging site, which would then bring down the wrath of senior Party leaders. These mid-level officials might therefore be expected to pressure the various agencies that regulate the internet to choke off criticism before it hit the web.
Comments