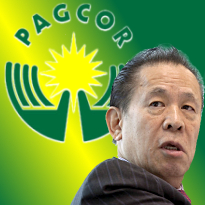 Universal Entertainment boss Kazuo Okada is facing fresh scrutiny over documents showing millions of dollars in payments to Rodolfo 'Boysee' Soriano, a former consultant to the Philippine Amusement and Gaming Corporation (PAGCOR). Reuters reported that the payments are being studied by both Nevada gaming regulators and the Federal Bureau of Investigation to determine whether Universal's Nevada-incorporated US subsidiary Aruze USA violated state gaming regulations and/or the Foreign Corrupt Practices Act.
The payments were made between January and May 2010, while Universal was seeking concessions from the Philippine government for its casino project in Manila's Entertainment City development. In April 2010, the government under then-president Gloria Macapagal Arroyo granted Universal the concessions it was seeking, including exemptions from corporate tax and regulations requiring 60% Philippine ownership stake in the casino project, as well as resolving issues regarding roads serving the land on which the casino was to be built.
FOLLOW THE MONEY
In all, some $40m was transferred from Aruze USA to Future Fortune, a Hong Kong-registered company established and operated by several Universal employees. Five million dollars was sent via Future Fortune to the Soriano-owned People's Technology Holding Ltd., while the remainder went to Subic Leisure and Management, a company of undetermined ownership registered in the British Virgin Islands in September 2008, just weeks after Universal paid $300m for the Manila Bay land on which it is building its casino.
Soriano was described as a confidante of Efraim Genuino, who was chairman of PAGCOR at the time Universal got the nod for its Manila casino. Attorney Manuel Camacho, who acted on Universal's behalf in the Philippines, said it was "understood" that despite Soriano's role as PAGCOR consultant, he was very much Okada's man. "This guy Soriano – that is Okada himself. He is acting for Okada." Camacho further claims his law firm received money from Universal that was diverted into the hands of local officials by Genuino's son Erwin, who was Camacho's former law partner. These payments were allegedly intended to ensure road-building plans went off without a hitch. PAGCOR's present management told Reuters it "has no knowledge about the said transfer of funds."
WHO TAKES THE FALL?
The payments to Soriano came to light after Nevada regulators began an audit of Universal's books in Japan this August. On August 20, Universal filed a lawsuit in Tokyo against Mitsuo Hida, the former president of Aruze USA's Japanese division, accusing Hida of making an unauthorized $5m debit from company accounts in May 2010 that was eventually transferred to Soriano's People's Technology outfit. Hida maintains that he was "operating under [Okada's] chain of command in conducting business." Universal has launched a separate suit accusing three former employees, including Hida, of sending $10m to Subic Leisure without authorization. Internal Universal documents identify these payments as "consulting fees" and "increase in capital," while the $5m to People's Technology was listed as an "advance payment."
An investigation conducted by former FBI director Louis Freeh on behalf of Wynn Resorts identified both Soriano and Genuino as having stayed at Wynn Resorts properties as Okada's guest when Genuino was still at PAGCOR's helm and Okada was still Wynn's largest shareholder. This information was used to justify Wynn's forcible redemption in February of Okada's Wynn holdings, an action Okada is contesting in Nevada courts. Philippine officials have since charged both Soriano and Genuino with bribery and corruption in connection with illicit payments made from PAGCOR to candidates in the country's May 2010 elections. Genuino is also facing plunder and graft charges related to an untendered coffee deal at Casino Fillipino branches.