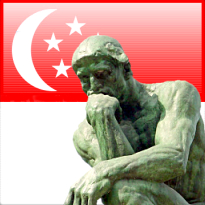 After a couple days of occasionally vigorous debate, Singapore's parliament has passed amendments to its Casino Control Act. The city-state's two integrated resort casinos – Genting's Resorts World Sentosa and Las Vegas Sands' Marina Bay Sands – now face severe fines for violating 'social safeguards' designed to minimize local residents' ability to gamble at the casinos. In addition to the daily and annual entry levies, such social safeguards now include visit limits, which can be imposed on gamblers who find self-restraint difficult or impossible.
Some MPs tried to convince their cohorts to curtail the option of paying an annual entry levy of S2k, which they claimed represented a 'volume discount' for heavy gamblers when compared to the S100 daily entry fee. But Second Minister for Home Affairs and Trade and Industry S Iswaran pointed out that the annual levy accounted for less than 1% of the total entry levies collected, so if this represented a loophole, not many Singaporeans appeared to be taking advantage of it.
In the course of the debate, Iswaran revealed that Singapore's two casinos have provided jobs for 22,400 employees – 15k of which are either citizens or permanent residents – representing 0.7% of Singapore's total labor force. By 2015, the number of indirect jobs created by the casinos is expected to top 60k. The gaming joints account for between 1.5% to 2% of Singapore's GDP – a pittance compared to Macau, which derives 92% of its GDP from casinos. The net increase in tax revenue attributable to the casinos in FY 2011 was S1.1b or 2.2% of the Singapore government's total operating revenue.
Iswaran said the government was now turning its attention to non-casino gambling, including gambling over the internet. Last month, Singapore's Casino Regulatory Authority entered into an info-sharing arrangement with their counterparts in Alderney, whose focus is almost entirely in the online realm. But Iswaran's comments suggest Singapore is more focused on consumer protection than on expanding gaming options. "Online gambling, including gambling on social media platforms and mobile devices, is growing in many countries. Many of the emerging online gambling products are also potentially more addictive. Our objective remains the same, which is to preserve our values of thrift and hard work, and protect our society, especially the vulnerable, from the potential harms of gambling." Could a digital log-on levy be in the works?
Finally, a 42-year-old man who used his mother's identity card to gain entry to Marina Bay Sands has been sentenced to a month in jail and fined S2k. Tan Hiang Seng, who is either one effeminate looking dude or has one really butch mom, had been under an exclusion order at MBS since June 2011, but managed to visit the casino 20 times in November and December 2011 using his mother's ID (shades of the guy who used his wife's ID to accomplish the same goal). Channel News Asia reported that Tan's cunning scheme fell apart when he swiped his personal casino membership card at one of the gaming tables in order to collect reward points. (So not only is Tan gender-confused, he's just not that bright.) After MBS security took him into their offices for questioning, Tan managed to flush his mother's ID card down a toilet, but the criminal mastermind eventually copped to what he'd been up to.
Comments