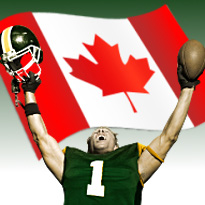 In a development that's not the least bit surprising given the growing stakes involved, Caesars Windsor and other Ontario casinos have voiced their support for C-290, a bill that would effectively amend Canada's Criminal Code to allow individual provinces to decide whether to offer single-game sports wagers to their residents through their provincial gaming bodies. The Code currently limits sports betting to parlay wagers involving a minimum of three games.
It's no secret that casinos in Ontario, chief being Caesars Windsor, are all in favor of the bill being passed in large part because of the additional revenue stream it could generate for their establishments.
Talking to CBC News, Scott Jenkins, director of advertising for Caesars Windsor, underscored the potential benefits the casinos could reap with the passing of the bill. "We're keeping a close eye on it. It will be good for our business," Jenkins said.
"It's certainly something that we're hopeful gets passed."
The casinos aren't the only ones hoping that the bill gets passed. The Horse Racing Industry Transition Panel is also in favor of the bill, particularly after Ontario removed slot machines from racetracks. Without this revenue stream, the HRITP is looking at other avenues for the tracks to create additional revenue, including, if approved, single-event sports betting.
Over on the other side of the fence, opponents of the bill have expressed confidence in being able to prevent the bill from passing, particularly Conservative Sen. Norman Doyle, who, in a recent interview with CBC News, said that there are enough votes to effectively put a stop to C-290.
"I've talked to people individually who indicate that they're going to vote against it," Doyle said. "I'm thinking that we probably have enough people in the Senate to kill it."
Despite Senator Doyle's bold proclamation, the strength in the opposition is still far from a slam dunk. Our very own Steven Stradbrooke reported late last week that the Standing Senate Committee for Legal and Constitutional Affairs agreed to send the bill back to the Senate for a deciding vote, which could take place sometime in December.
Comments