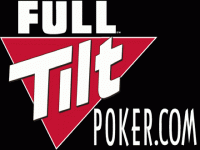 Full Tilt Poker successfully reopened its doors earlier today with real-money play getting underway at 7 a.m. (ET) or 12 noon GMT. There were a few obvious teething problems on the first day of real-money play and anyone doubting the lure of the site will have been flabbergasted by there being almost 40,000 people playing on FTP a mere four hours after it relaunched.
The teething problems we mentioned above related to the Cashier and My Promotions parts of the site. The former was down due to being swamped with users and @FTPMarkus confirmed that it was back online at about 15:00 GMT. In relation to this, Pokerfuse tweeted that some players were seeing a delay of 24-48 hours in their money being cleared and that patience was needed.
Some of the players that have been sitting at the tables since reopening are Gus Hansen and Viktor Blom with both confirming via their Twitter accounts as to where they were.
@RealGusHansen tweeted: Great to be back at the tables @FullTiltPoker. Viktor Blom Tweeting under the handle @RealIsildur1 stated: i missed you @FullTiltPoker! i am jumping into a 50c/$1 to get things going! come find me!
So there we have it. 495 days after it was originally taken offline FTP is back and, touch wood, players seem happy with the service. There's still no real money play available in the US and only certain jurisdictions have real-money play. The fact that PokerStars have got it off the ground with little fuss since they acquired it speaks volumes for the company.