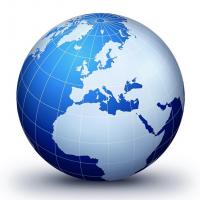 A Welsh casino has closed its doors after a 90-day consultation with staff concluded the venue no longer viable in the long term. Aspers Casino in Swansea will shut its doors this Thursday at midnight after falling some way short of the 10,000 customers a week that it expected to attract. The move will result in the loss of 100 jobs and Richard Noble, chief operating officer of Aspers, said: "The company came to the conclusion that the business would continue to run at a loss and it was not viable in the long term". The venue was awarded a small casino licence five years ago and at the time was the largest casino in Wales. The firm now has venues in Northampton, Newcastle and their flagship in Stratford adjacent to the Olympic Park. It's also opening a new venue in Milton Keynes early next year and looks like focusing on its other venues.
A mountain lion almost found itself on the casino floor at Harrah's in Reno over the weekend after it arrived in the city. Essex had its "Lion" rumors earlier this week and Nevada had already gone one better after the two-year-old 100lb mountain lion tried to enter the casino's revolving doors. Nevada Department of Wildlife spokesman Chris Healy said the behaviour was "almost the equivalent of being a stupid teenager". This was after his officials had put a stop to the animal's antics by pumping it full of tranquilizer before returning to the wild. It brings a whole new meaning to having a wild night out at the casino.
Our global journey also takes in Australia, where Queensland Premier Campbell Newman is hoping to open a second casino on the Gold Coast. 9 News states that Newman told reporters: "In terms of the principle of it, we are certainly open to it. There are certain financial obligations on the state government right now. There are existing operators who have legal rights; we can't do anything against those existing agreements and that's what I need to investigate". The Premier hopes that opening a casino will stimulate tourism in the area and the new Mayor Tom Tate is also a supporter of casino expansion.