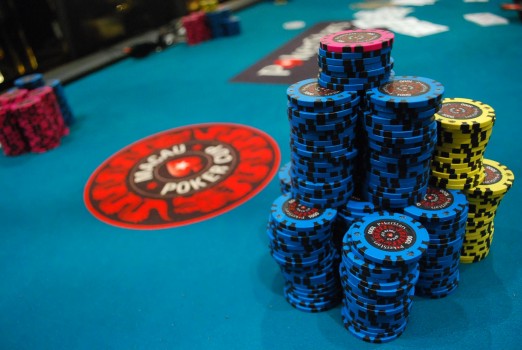 Macau's mythical table cap has become even less credible with news the government is changing the parameters. In order to allow more tables the Gaming Inspection and Coordination Bureau, according to Business Daily, have confirmed that any casino operating 20 poker tables in one area will see all 20 count as just one. The current cap is set at 5,500 until 2013 with growth limited to 3 percent over the next ten years. The same source told Business Daily that it's also the case for Mahjong tables and it led Union Gaming Group's Grant Govertsen to comment: "We believe there are about 110 poker tables in operation, which could now be classified as only 10 tables. This move is indicative that the government will be willing to work with casino operators to help ease capacity constraints prior to the expiration of the table cap next year."
Union Gaming expects Sands China to benefit most from the new rules with all venues likely to see some benefit from the decision. The news follows months of rumors that the cap was either a "myth" or not going to be enforced stringently.
Bank of America Merrill Lynch has dumbed down its estimates for the current year's gross gambling revenue. They issued a new figure of 11 percent growth for 2012 after originally stating that it would be closer to 14.5 percent. Their analysts, Billy Ng and Mandy Chan, wrote that it was due to slower high-stakes gambling industry growth and a slower economic recovery in Mainland China.
Asia Entertainment & Resources (AERL) is looking to launch a dual listing in Hong Kong during the first half of 2013. The junket operator yesterday said that an investment bank assisting them has submitted a pre-IPO letter to the HKSE and, if they get a positive response, a formal listing application will be lodged in the fourth quarter of the year. AERL currently promotes VIP rooms at Venetian Macau, StarWorld and Galaxy Macau.
Comments