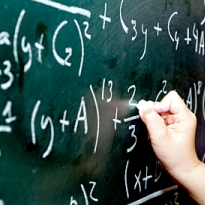 Last week, the Asia Times published an op-ed suggesting Macau's much-discussed gaming table cap is "a myth." The cap is currently set at 5,500 until 2013, with annual growth limited to 3% for the next ten years. But the last 200 tables officially remaining under the cap were gobbled up by the recent opening of the Himalaya phase of Sands Cotai Central (SCC) and the Pacifica phase is expected to add 200 more tables when it opens in September. Wynn Macau CEO Steve Wynn claims his new Cotai casino project will have 500 tables when it opens in 2016, which all by itself would account for the 3% annual growth. Meanwhile, at least four other casino projects are in development, making future adherence to the cap all but impossible.
But the general consensus is that the cap has already been breached. That's led to some creative calculations, like the Special Administrative Region's recent decision to count multiple poker tables as one baccarat table. In more traditional math, Deutsche Bank analysts Carlo Santarelli and Kelly Kynbel put Macau's pre-SCC gaming table count at 5,242. Add in the 393 tables in operation at SCC and you end up at 5,635. HSBC analyst Sean Monaghan puts the current figure at 5,642, and estimates the new casinos in development will add 2,000 before the end of the decade. That would put Macau about 1,000 tables over its 3% annual growth cap. Oops.
Deutsche Bank's analysis of the tables now in use identifies SJM Holdings as the market leader with 1,608 tables. Of these, 612 are VIP tables, 996 mass-market (MM). Sands China is second with 1,527 tables (563 VIP, 964 MM), followed by Galaxy Entertainment's 940 tables (314 VIP, 626 MM); Melco Crown's 627 tables (364 VIP, 263 MM); Wynn Macau's 509 tables (286 VIP, 223 MM) and MGM China's 424 tables (210 VIP, 214 MM).
Overall, the number of VIP tables comes to 2,349, representing 41.7% of the total. By operator, 58.1% of Melco Crown's tables are VIP, with Wynn Macau not far off at 56.2% and MGM China at 49.5%. Far more mass-market-oriented are SJM (38.1% VIP), Sands (36.9%) and Galaxy (33.4%).
HSBC's Monaghan suggests the SAR's executive branch may eventually accept reality and announce that, having been promised certain table allocations before the cap took effect, all casino projects in development will be grandfathered in. Until that moment of clarity, expect more mathematic sleight of hand, like suggestions that you could average out the number of tables in action on a busy night (6,500) with those operating on a slow night (4,500) to arrive at the magical 5,500 target. Or they could just do that Dangeous Liaisons thing, where the answer to every hard hitting question put to you is "It's beyond my control."
Comments