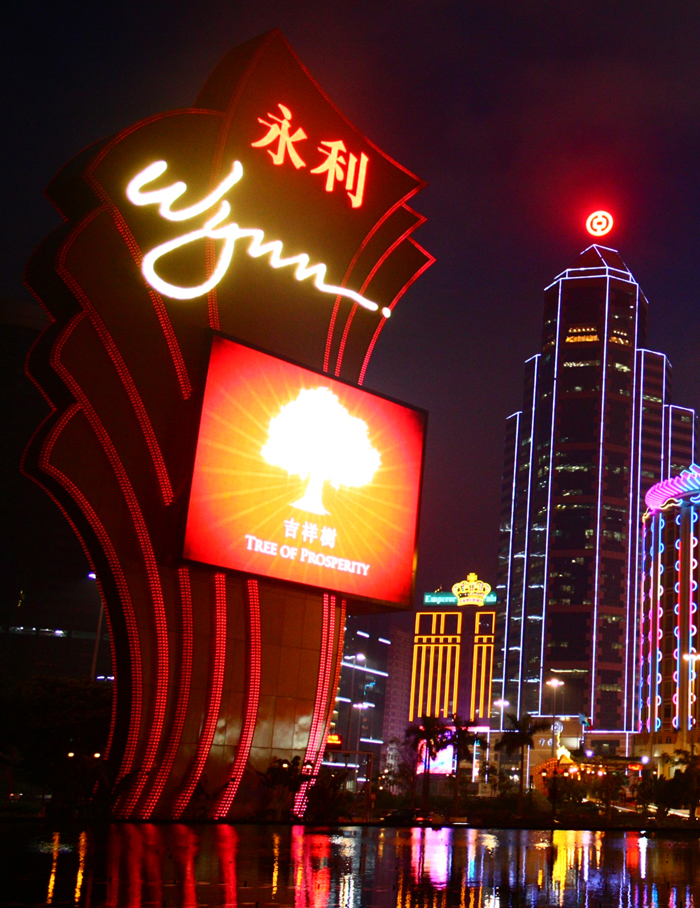 Steve Wynn isn't one to shy away from spending his fortune if he sees it as making a wise investment. So when he recently said that he's planning to spend $4 billion to build his second casino resort in Macau despite the current global economic crisis, nobody should be the least bit surprised.
During a recent media briefing at his Macau casino, the US casino magnate said that despite the unpredictability of the global economy, Macau is the one place where you can roll the dice and be confident that business will continue to grow.
"We don't see it here yet," Wynn said, referring to lingering effects of the economic downturn. "Macau is sort of special in that regard."
Wynn's new resort, which recently got the green light from the Chinese government last month, is set to become his follow-up offering to Wynn Macau. The new casino will be located at the Cotai Strip, a reclaimed area that has become the destination-of-choice for a lot of casino developers in Macau. The 6 million square foot project will be built on a land covering 126 hectares, taking as much as four years to complete. When finished, the casino resort will come with 2,000 hotel rooms, 500 tables, 10 restaurants, a nightclub, high-end shops, and a slew of other luxury amenities. The result will also be remarkably easy to go to as the new Macau monorail will stop at the lakeside front of the resort.
Ever since the government decided to welcome foreign casino investors into the territory in 2002, gambling revenues in Macau have shot through the moon. Last year, Macau reported a staggering gaming revenue of $33.5 billion, an increase of 42% from its numbers the previous year. Yet it seems that the skyrocketing growth is slowing down, or at least, tapering off. Whether its a result of economic uncertainty in China or a case of Chinese gamblers holding off on their Macau trips, the Asian gambling hub has seen a slowdown in business the likes of which it hasn't seen in more than two years.
Steve Wynn, however, is undaunted. The 70-year old magnate understands that the exponential business growth of the Chinese territory isn't something that will last forever; he did add that it doesn't have to continue its dramatic expansion for business to still be on the up-and-up.
"Growth of the market has been so spectacular, the expansion so dramatic, it is unrealistic for it to continue at that rate," said.
With that in mind, spending $ 4 billion to build his next Macau casino despite the global economic malaise apparently stands as a good business deal for the casino developer.