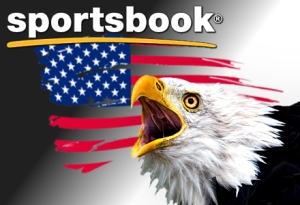 There is some good news for American sports bettors as the industry ramps up for another football season. With longtime sports betting operator Sportsbook.com reopening to American gamblers, their affiliate program CommissionAccount.com has sent emails to their former affiliates, encouraging them to reengage their marketing campaigns targeting the US market. US owned Sportsbook.com has historically always had its primary market in the US and in fact, has never stopped having its primary market in the US. However, for the last year they have stopped taking any new business in their US back yard. But all that changes this week.
The following is an email sent by CommissionAccount.com
"Good news, CommissionAccount and Sportsbook.com are open to accept US traffic again. Please reactivate your campaigns where possible. Football creative will be updated for the new season within the next 2 weeks. If there are any specific creative requirements please let me know. Looking forward to a successful football season
Thanks
XXXX"
In two weeks we'll see what the group has planned for marketing their sports betting operation to the US market.
As we've seen far too often in the past couple of years, Americans are having their sports betting options limited; if it isn't the DOJ chasing away reputable operators, it's shady operators who steal the players' deposits and then hide away in Halifax. With Sportsbook.com's American market resurrection however, American sports bettors will now have another very large and credible option to bet on football for the upcoming NFL season.
Still, we have to wonder why Sportsbook.com is continuing to use their .com domain name. Sure, the URL redirects to 'sportsbook.ag,' but by keeping its use of the .com, it's tempting the US Government to confiscate the domain.
Having the most generic and most searched gambling name no doubt helps them immensely in their Google traffic, but it's a bit like walking around with the Sword of Damocles hanging over one's head.
Though there is a distinct SEO advantage of using 'Sportsbook.com' in their marketing, this leg-up may be short lived. Sportsbook operators can use a .com domain extension so long as they refuse to take bets from American players like WilliamHill.com or Ladbrokes.com. After all the domain seizures and the fact that US prosecutors cite the use of a .com as part of the legal justification for jurisdiction over the actions of international gambling companies and other internet businesses the US government deems unworthy of the American public (see Richard O'Dwyer), Sportsbook.com may be taking unnecessary risks by insisting on keeping the .com and accepting US resident bets who get there from Sportsbook.com.
Comments