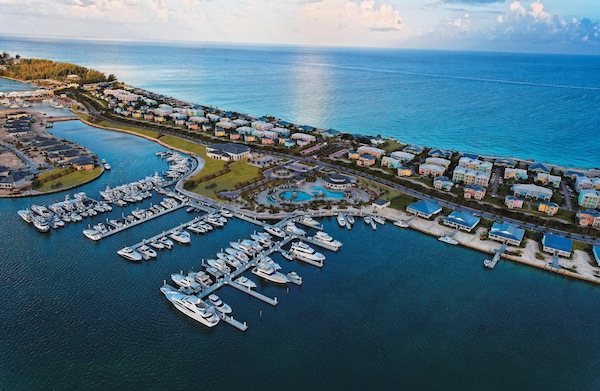 Genting Malaysia Bhd hasn't had a whole lot of luck getting their Miami casino dreams off the ground, but that hasn't stopped the global casino operator from setting up shop with a new casino development in the Bahamas.
While not as extravagant as the will-it-or-wont-it-be-built Resorts World Miami, the 10,000 square-foot luxury boutique casino Resorts World Bimini Bay is still expected to open shop at the end of the year at the Bimini Bay Resort and Marina in north Bimini Island.
As soon as it opens, the casino will have a host of full-scale table games, slots, and sports betting. According to the Miami Herald, Genting is looking at an expense of a little over $20 million while creating at least 300 new jobs in the island.
The opening of Resorts World Bimini Bay was born from a strategic partnership between Genting Malaysia and RAV Bahamas, the people behind the Bimini Bay and the Rockewell Island Beach Estates, making it the only casino in the entire island and is only 48 nautical miles off the coast of Florida.
Talking to the Miami Herald, RAV Bahamas CEO Leslie Bethel explained the exciting opportunities of having a casino in the island. "The casino has always been an amenity we wanted to provide as part of our multi-tiered, mixed-use development," Bethel said. "Everything happens in time. We were smart. We know [a casino] is something you develop when you have the ability to generate the traffic. Now we have the critical mass that we can go forward."
For a town that's more known for its laid-back environment, the opening of Resorts World Bimini Bay is expected to create a jolt of excitement and result in a rise in tourism.
Resorts World Bimini Bay president Dana Leibovitz issued a statement, expressing shared excitement in the soon-to-open resort. "We are delighted to return to the Bahamas and be a part of this exciting resort community," Leibovitz said. "Our shared vision to offer gaming entertainment, luxury amenities and world-class service will continue to attract many new visitors to the Bahamas' gateway destination just minutes away from South Florida and other major U.S. cities by air and sea."
Genting Malaysia's push to build a $3.8 billion casino and a 5,200-room hotel complex has hit numerous snags, so much so that the lack of support its received from state legislature has postponed voting until next year.
Realistically speaking, Resorts World Bimini Bay will not become the kind of moneymaker Resorts World Miami was expected to be. But that doesn't mean the former won't have any appeal to tourists and vacationers because, let's face it, anytime you can say the words "Bahamas" and "gambling" in the same sentence, that usually equates to a pretty good vacation destination.
Comments