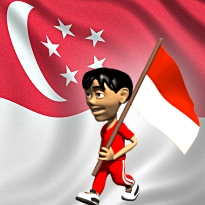 Singapore's laws governing casino business locations could see drastic changes after the government moved to act against its own citizens under the Casino Control Act. The plan to change the Act comes after they added over 15,000 citizens and residents to the banned list. It seems the main amendment will involve restricting the number of visits that can be made by frequent gamblers to prevent them landing in financial distress, according to Channel NewsAsia.
In a statement from the Ministry of Affair's, they admitted: "With the benefit of practical experience in regulating and managing the casinos over the past two years, a review of the casino regulatory regime and the Casino Control Act is therefore timely."
For a month from July 6 2012 the government is inviting the public to express their views on the act and any changes they think should be made. The five areas being looked at are Crime, Gaming, Social, Economic and Tax. One of the amendments already being talked up is a "visit limit" that can be requested by the families and individual to prevent them suffering financial problems.
Since allowing casinos to be built the country's tourism industry has gone into overdrive and casinos in the country are now second worldwide to Macau in terms of gross gaming industry revenue. Genting and Las Vegas Sands Corp paid $10 billion for the chance to open casinos in the region. The original act was drawn up six years ago and it looks after all aspects of the enclave's casino industry.
Comments