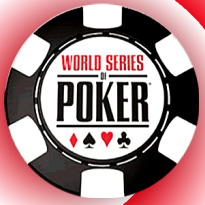 British poker player Neil Channing continues a long wait for his first WSOP bracelet after relative rookie Henry Lu taught him how it's done in Event #43: $1,500 NLHE. At one point Lu had been on his final two big blinds but from then on there was no looking back for the Brooklyn-based player. The loss will be gutting for the British player given that he held three-quarters of the chips at one point during the final three and eliminated five of those seated at the final table. Following his win, and $654,380 pay day, Lu commented: "A World Series of Poker bracelet has got to be the pinnacle of anybody's career. I'm 22 so this is my second Series. It's a good start, I'm doing pretty good so far."
One event was still carrying on from the night before as Greg Ostrander came from behind to beat Jackie Glazier in the Event #41: $3,000 NLHE. Ostrander won out for the men of the poker world in a classic heads-up battle that pitted the opposite sexes against each other.  As well as the bracelet, Mortensen secured a $742,072 pay-day and some comeback against any girl that tries to take the piss out of him.
Sixteen players will be back for the final day of the heavily subscribed Event #44: $1,000 NLHE. Thomas Conway leads the pack with a stack of 880,000 and with Nelson Robinson close behind, you wouldn't back him to be there come the end of the day.
The annual Poker Players Championship is one of the most prestigious events at the WSOP and this year's is no exception. At the end of day 2 of Event #45, Andy Block leads the way with a stack of 687,000 but in truth any of the star-studded 62 remaining could take home the gold. There was controversy towards the end of the day when a multi-way pot between Shaun Deeb, Nikolai Yakovenko and Abe Mosseri took around 25 minutes to be resolved.
All players on the table, which also included Viktor Blom, were limping along. Yakovenko raised to 12,400 from big blind and then it began. Deeb went all-in for slightly less than the pot's worth and Yakovenko raised. Blom was out at this point. What of Mosseri? Over the next 10 minutes he sat deciding what to do next. Not at any point over the time did he realize Yakovenko wasn't all-in and bet accordingly. The three players then flopped and it ended up that Deeb had a rivered flush and tripled up his stack. Yakovenko lost out to Mosseri as the "accepted action" after all the controversy was that Yakovenko was all in, even though he only heard Mosseri call the final bet. It meant Mosseri's side bet win gave him a significant amount of chips and Yakovenko was shortly after eliminated.
Comments