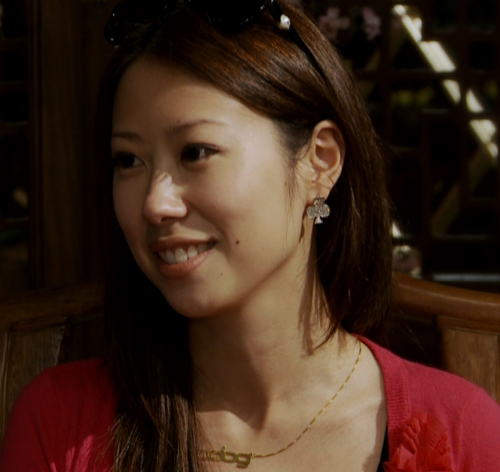 Jay Tan is, without question, one of the most beautiful poker pros in the circuit today. But more than her stunning good looks and unyielding charm, Tan's poker prowess have also turned some heads, none more so than Bodog, who officially made her a member of Team Bodog.
Recently, the newest member of Team Bodog sat down with our very own Tatjana Pasalic, herself a member of Team Bodog, to discuss a wide range of topics, including her entrance into the world of poker, breaking down poker stereotypes, and her involvement with Team Bodog.
Growing up in Sydney, Australia, Jay Tan was in the middle of finishing her masters degree in banking when she decided to focus most of her time in poker. "I used to work really hard studying for my masters in banking, but on the side i was always  playing poker and I kind of just thought that I'm doing better at poker so why not give it a shot," Tan said.
Despite the success she's had playing poker, Tan, just like anybody else, had to go through a lot of obstacles to get to where she's at now. "There were a lot of sacrifices," she told Pasalic. "Being Asian [and playing poker] is something that's not widely known yet. There were some culture conflicts there too because my parents were unsure about what poker is so there was a little sacrifice to get them to understand what poker is all about."
Tan's slow but steady rise up the poker ladder didn't go unnoticed by a lot of people, including Team Bodog. Whether it was destiny or a sheer stroke of coincidence, the stars really did come together for both Jay Tan and Bodog.
Ever the humble lady that she is, Tan said that she was just lucky to be chosen as a member of Team Bodog, despite the well-known belief that her skills, more than anything else, was the driving force behind Team Bodog's decision to sign her up as an ambassador. "One of my friends in the poker community referred me to an agent and by chance, there were looking for somebody to join you," she told Pasalic.
"So I applied and here we are now!"
It didn't even take long for Tan to prove that Team Bodog struck gold in its decision to sign her up as its newest member. At the recently concluded 2012 Asian Poker Tour Philippines, Tan scored a third-place finish in the $550 Heads Up Asian Championship event.
And even before the 2012 APT Philippines, Tan has already scored plenty of impressive finishes on her resume, including a fantastic showing at the Macau Poker Cup last February that included a second-place finish in the Red Dragon KO Bounty event and a fifth place finish in the Red Dragon Main Event.
One look at Jay Tan and it's easy to excuse yourself for being mesmerized by her beauty. But once you sit down on the felt with her, it won't take long for you to realize that this Asian stunner has the poker skills to back up her charm.
And at the end of the day, that's the most important thing. For all her beauty, Jay Tan plays a mean game of poker, something a lot of other players, be it male or female, should put into their heads before sitting on the same table with her.
Comments