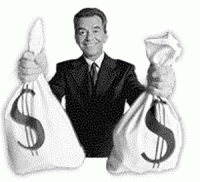 Gambling industry figures accounted for 10 entries on the Sunday Times Rich List 2012. The group of figures, worth around £3.6billion, is led by bet365 founders Denise and Peter Coates with a fortune estimated at £800 million – up £50 million compared with last year. They were the only company inside the top 100 as they placed 92nd and it continues to show the private formula is very successful. Closely following them was the Betfred brothers Fred and Peter Done with an estimated worth of £700 million enough to take 112th place. On level pegging were two of Party Gaming co-founders, Ruth Parasol and Russ DeLeon. Unfortunately their worth dropped £33 million whereas Betfred's gained £40 million over the past year. Vikrant Bhargava is another of the PG gang to make the list. His £230 million was enough for 329th place. He was just behind the founder of Arthur Prince bookmakers Michael Tabor. The now successful horse trainer sold the bookies for £28 million in 1995 and is now worth £550 million and in 149th place.
Further down the list Victor Chandler's 45 percent stake in BetVictor, worth £160 million, is enough for 462nd place. Barney and Francis Eastwood, founder of Eastwoods, have a net fortune of £150 million after selling up to Ladbrokes in 2009. It saw them placed 501st on the list.
Then there were three. The Betfair three to be exact. Ed Wray placed 620th with £123 million – down £9 million on the previous year. Andrew Black took 682nd place on £110 million – a decrease of £15 million year on year. Lastly Richard Koch, a "serial investor" who made his money at Betfair was 860th with an estimated worth of £87 million – £57 million of which is in Betfair.
Betfred needed a smile putting on his face after Manchester City went a step closer to costing him a shed load of cash. City overcame United in last night's "title decider" and it comes after Done was so confident in United winning the league that he paid out on all bets almost a month ago. Now City are top, and after changing their title odds to 2/5, all Fred could say was: "I hold my hands up I may have once again made a mistake. However I have been a bookie long enough to know 2/5 chances get beat"
BetVictor has hooked up with Primetime to become the latest betting firm to make a deal with the boxing fraternity. The deal will see BetVictor give special offers and bonuses to Primetime viewers. Primetime TV broadcasts on Sky channel 480 and via their website, with BetVictor director of PR Charlie McCann, stating: "We are delighted to link up with Primetime for the culmination of the Heavyweight Grand Prix and just favour the more experienced Josh Barnett at 8/11 over the unbeaten Daniel Cormier at Even money in what promises to be a wonderful contest. We hope this is the beginning of a long and happy partnership and can't wait for the action to begin".
Comments