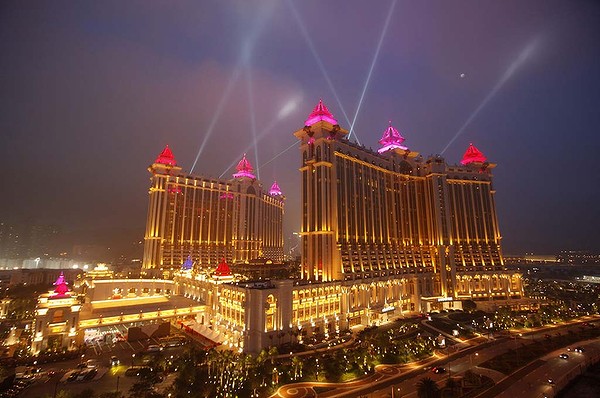 Galaxy Entertainment Group Limited is looking to expand its business in the world's most lucrative gambling market by announcing the expansion of Galaxy Macau.
The phase 2 development of Galaxy Macau will see to it that the award-winning integrated resort will become even better than what it already is, highlighted by a move to double the size of the resort to 1 million square meters.
Double the space, double the fun!
In a statement, Dr. Che-woo Lui, Chairman of GEG said: "Building on the enormous success of the internationally acclaimed Phase 1 of Galaxy Macau, and the healthy long term prospects for Macau, we are delighted to announce our plans for Macau's next major development: Phase 2 of Galaxy Macau."
So what can you expect with this expansion?
For starters, GEG is looking to introduce two new luxury hotels in the expanded land – the Ritz Carlton and JW Marriott – with the former being touted as the first ever all-suite hotel in the world while the latter is being pegged to be the world's largest JW Marriott, complete with a total of 1,300 rooms and suites.
Expanding retail options is also part of the development plans with an expected addition of 200 new luxury stores in the area. On top of that, GEG is also looking to further enhance what is already considered the world's largest sky top wave pool, while also increase the resort's gaming capacity to include 500 new tables and 1,000 new slot machines, and last but certainly not least, the addition of over 45 new restaurants to increase the total number food & beverage establishments to over 100.
The target completion date for the Galaxy Macau expansion will be in the middle of 2015 at a cost of around HK$16 billion, which will be funded by Galaxy Entertainment Group's existing cash, cash from operations and debt.
In what people can attribute to being an aggressive move to keep up with new casino resorts in Macau, GEG is making it clear that they're still a force to be reckoned with in the largest gambling market in the world.