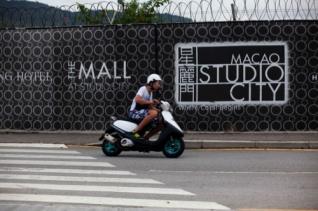 Macau became the world's third largest gambling industry jurisdiction in 2010. Global Betting and Gaming Consultants (GBGC) released figures showing the enclave posted revenues of US$23.83 billion to pass both Italy and the UK. United States and Japan remain the two ahead of them and GBGC director Lorien Pilling commented: "Macau entered the top five in 2010 and if its growth continues at a similar pace for the next few years it is not inconceivable it could take second place from Japan. Of course, if Japan finally permits integrated casino resorts this will help boost its gambling revenues and keep it ahead of Macau."
Mass-market growth in the enclave has outstripped the VIP segment for the second quarter in a row. According to Macau Business, Q1 2012 saw mass-market growth hit 35.6 percent as the market took a total of MOP21.6 billion. VIP baccarat revenue grew 23.7 percent year-on-year but still takes in a much bigger figure of MOP52.7 billion. As previously reported the casinos as a whole saw growth of 27 percent for the quarter – the best to date.
Government sources have reiterated that Macau Studio City won't include a casino business in its current form. Original plans for the Cotai resort don't include a casino and Macau Business reports Lau Si lo, secretary for Transport and Public Works, confirmed this was the case. It's despite Laurence Ho, co-chairman of owners Melco Crown Entertainment, confidently predicting a casino will be there. Melco Crown only bought a stake in the venue last year and at the time Ho said there would be 300-400 gaming tables and 1,200 slots  – subject to government approval.
A prominent casino business director has added to calls for the gaming industry to have a seat on Macau's legislative assembly. Angela Leong On Kei, SJM Holdings director and directly elected legislator, told the Macau Daily Post: "In an attempt to embody an equal participation in politics, I ask whether the tourism and gaming sector should have its own indirectly-elected seat in the legislature as well as representatives in the chief executive election committee". Only last month SJM CEO Ambrose So Shu Fai called for the same and so far SJM are the one firm to call for the gaming industry to be involved in the legislative process.