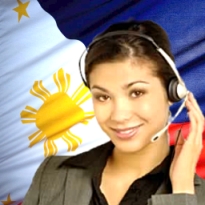 The Philippines is rapidly becoming a global leader in business process outsourcing (BPO). While India is usually the first country one thinks about when the subject of call centers is brought up, the Philippines is increasingly the destination of choice for companies — including many in the online gambling sector — looking for help in managing their customers' needs.
Over the past six years, the local BPO industry has grown at an average annual rate of 28%, outpacing the global 10% growth rate. Almost 640k Filipinos now work in the BPO sector, which saw revenues top $11b in 2011, representing 4% of the country's GDP. By 2016, the BPO Association of the Philippines projects the number of Filipinos employed in the sector will reach 1.1m. Annual revenues are expected to grow to $15b during this same period.
With long ties to the United States, the Philippines has an edge over India when competing for voice-service contracts with North American companies. Philippine residents are considered to speak an unaccented, more 'American-style' version of English than their Indian counterparts. But the Philippine workers' reputation for professionalism, politeness and patience has even attracted companies from India – including a division of Indian corporate powerhouse Tata Group. In 2011, the Philippines officially overtook India as the world's call center capital.
The BPO revolution is helping the Philippines overcome its economic reputation as "the sick man of Asia." The Globe And Mail reports that more than 90% of all new office space construction in Manila – where 75% of the country's BPO industry is located – is designed to house new call centers. Local BPO workers – whose average age is around 25 – can earn starting salaries higher than they could expect from working as a bank teller, often enough to support a young family. This is not only contributing to a rapid expansion of the country's middle class, it helps curtail the need for Filipino youth to emigrate in search of a decent job, allowing families to stay together longer.
There are some criticisms of the BPO industry, which mainly center on the overnight shifts required to service North American customers during their waking hours. BPO staff looking to unwind with a post-work drink with colleagues are sometimes met with frowns by regular 9-5 workers just starting their workday. But keeping different hours shouldn't preclude call center staff from letting off a little steam in their personal time. Like the song says, it's five o'clock somewhere, right?