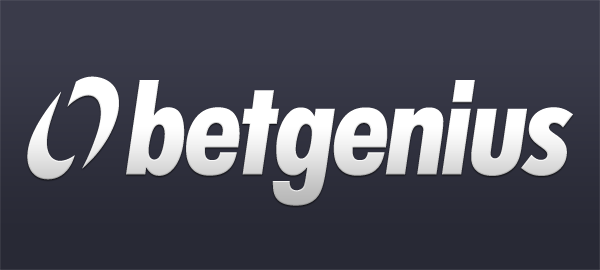 6th March 2012 – Betgenius Limited, the leading innovator and provider of data-driven software and marketing solutions to the global sports betting and lottery industries, announces a renewed agreement to license the Betgenius Sportsbook Management solution to leading Spanish and Latin American betting operator, Codere.
After two years of fully integrated operation, Codere has signed a contract extension to its current Sportsbook Management licence for a further term of two years.
By using the Betgenius Sportsbook Management products, Codere will continue to benefit from the most sophisticated tools to automate both pre-match and in-play betting from event creation, through to pricing and resulting.
Matt Stephenson, Business Development Director of Betgenius Limited, said: "Having worked closely with Codere for the past two years, we're very excited about extending this current agreement for a further two. Codere is of course a leading operator in Spain as well as in Latin America and we are sure that this extension will enable their brands to extend further still using Sportsbook Manager."
Peter Lucas, Head of Sportsbook at Codere, added: "Betgenius' range of trading products has enabled Codere to consolidate our market-leading position in Spain without having to hire dozens of new traders. A new two year deal gives us the confidence to enter new frontiers, both online in Spain and throughout Latin America."
For further information on Betgenius products please contact:
Felicity Green
+44 (0)20 7438 8650
or visit www.betgenius.com
Notes to editors:
Betgenius
Founded in 2000, Betgenius has grown to become the leading provider of data-driven software to the sports betting industry. Employing over 350 dynamic and customer-focused professionals and with offices in the United Kingdom, continental Europe and Asia, Betgenius supplies these products to sportsbooks and lottery operators worldwide. Betgenius remains at the forefront of a fast moving industry and continues to push the boundaries of betting product innovation.
The Betgenius data production facility in Tallinn, Estonia operates 24 hours a day, seven days a week to collate and distribute the vital information required for trading global sporting events. Our 24/7 operations mean that our data is always the most up to date available and our multi-layered quality assurance procedures deliver the most accurate data in the market place regardless of where or when the event is taking place.
Betgenius collects and aggregates schedules, lines, odds and results data for thousands of sporting events every week across over 50 sports in more than 90 countries. This huge repository of sports and betting data is combined with sophisticated software to provide tailored, business-critical content and marketing solutions with guaranteed accuracy. This combination enables sportsbook and lottery operators to increase revenues and manage costs by improving the efficiency intelligence, and usability of their sportsbooks.
Codere
CODERE is a Spanish multinational group and a key player in the private gaming sector in Europe and Latin America and is listed on the Spanish Stock Exchange. Overall, the Group manages more than 57.000 gaming machines, 190 gaming halls, 797 sports betting locations and participates in the management and operation of 3 horse racetracks in Argentina, Brazil, Colombia, Italy, Mexico, Panama, Spain and Uruguay. In Italy, the Group also offers online gambling under the appropriate license in said country.