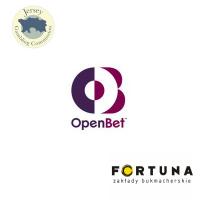 Jersey has signed a bilateral Memorandum of Understanding (MoU) with the Danish Gaming Board. The Jersey Gambling Commission announced the news via its website shortly after they received a licence application from Playtech. The release read: "The scope of this agreement is to achieve a common understanding and set of standards where the parties can promote co-operation in support of their legitimate interests and provide operational assistance to each other in achieving these aims."
The agreement means the two will share information and is the latest in a long line of similar agreements signed across Europe.
OpenBet is the latest firm to have signed up to offer Zukido's suite of mobile games. The deal means HTML5-based games will be available as part of OpenBet's casino software and thus on offer to all their customers. Initial Gameshow Hi-Lo, Fireball Football and Shear Luck are now in the casino with a number of others to follow in due course. Max Francis, commercial partner manager at OpenBet, added: "The OpenBet platform has always offered a truly unbiased choice of content from across the industry and this applies equally to mobile."
Czech gambling industry firm Fortuna Entertainment Group is restructuring its entire sports betting and lottery marketing departments. The move is being made to "exploit synergies between lottery and sports betting," and involves bringing the two under one roof. It also sees Zdenek Lang become the company's new Marketing Director, a new role that encompasses both departments. Only last week they announce entry into the Polish sports betting market and the expansion is continuing at quite a pace.