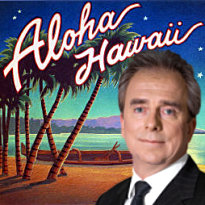 At the CEO panel at ICE on Wednesday, gaming industry figure Sue Schneider got to her feet, referenced the US Department of Justice's pre-Christmas conversion on the scope of the Wire Act, then asked Bwin.party.digital.whatsit co-CEO Jim Ryan whether he'd be asking the DoJ for a full or partial refund of the $105m PartyGaming paid the DoJ in 2009 for alleged violations of said Wire Act.
Ryan demurred, apparently content to let bygones be bygones, especially since Bwin.party signed a prospective three-way online poker deal with US casino companies MGM Resorts and Boyd Gaming. While Ryan thinks the process of crafting regulations and vetting operators will delay any actual online gambling happening until 2013, he's adamant that legalized online gambling in the US is now a matter of 'when' not 'if', and he's not about to give regulators any reason (at least, any other reason) not to consider his company 'suitable' to sit at the US online gaming table. Just nobody mention the whole Megaupload.com thing, okay…?
On Wednesday, another US state bolstered Ryan's 'when not if' theory. Hawaii is the only state besides Utah to prohibit all forms of gambling within its borders, a fact US Digital Gaming would desperately love to change. Now, three bills introduced into Hawaii's House of Representatives aim to leave Utah in the dust. One bill calls for the establishment of a state lottery commission to run, uh, a state lottery, while another would permit brick and mortar casino operations on Hawaiian soil. The third bill (HB 2422) calls for the formation of an Internet Lottery and Gambling Corporation that would authorize "internet wagering on games of chance and games of skill, including lottery, poker and casino games." As per the new DoJ opinion, the only item expressly off Hawaii's table is "wagering on any sporting event or sporting contest." (Read HB 2422 here.)
Hawaii also envisions entering into "agreements with other state gaming entities for the offering of multistate games, consistent with state and federal law." Residents in other states would be allowed to participate in "free-play games and sweepstakes" offering "Hawaii related prizes … for the purpose of attracting tourists and providing free exposure for Hawaii and Hawaii businesses." Assuming HB 2422 is passed by Hawaiian legislators, the board of the new internet gaming corp. will then have 180 days to work out the relevant rules and regulations.
As far as the selection of the state's internet gaming provider, if your company has done any of the following, kindly step to the back of the line: "accepted or assisted in the acceptance of any wagers … related to internet gambling activity … from an individual located in the United States" prior to the Sept. 20, 2011 date on the DoJ Wire Act opinion; operated in violation of the laws of any country or state in which it has operated; or have been "indicted or convicted of a crime related to its gaming operations in any state or foreign jurisdiction."
Hawaiian politicians successfully steered an online poker bill through two House committees last spring, but Finance Committee chairman Marcus Oshiro ultimately decided there wasn't sufficient public interest to merit a floor vote. Will 2012 be any different?