Recent activity in the iGaming market suggests that the industry as a whole has taken December's letter from the DOJ as the sign that 2012 will finally see the launch of online gambling in the US. However, whilst it's great that the mooted Federal legal challenge to intra-state iGaming has been lifted, it does then move the focus on to the next set of challenges:
When will Visa & MasterCard actually agree with the banks to issue and implement a new merchant code for licensed online gambling? At the moment, merchant code 7995 still covers lottery transactions and would be blocked by the majority of US banks.
How will operators pluck together teams capable of dealing with the sophisticated online gambling fraud that is such a part of our industry? Whether it's bonus abuse, chargebacks or collusion, the operational teams will need to be every bit as strong as that of the experienced brands from Gibraltar, Isle of Man, UK etc. Can teams (and the truth is there are few Americans in this industry) be gathered and deployed quickly and effectively enough on the ground?
The DOJ still demand that for intrastate licensed online gaming to be legal, the player has to be within the state. Historically, this level of geolocation accuracy has not been accomplished, and there are few answers to questions about overcoming VPNs, AOL users, GoToMyPC users, etc. How can this issue be solved in time for the online launches that are being planned for the first half of 2012?
As the General Manager of a geolocation specialist, I will restrict my opinion to the topic I know best – how to solve the issue of ensuring the player is within the appropriate state when they play.
Firstly, it's worth saying that the reason why the technical solution for precise and reliable geolocation has not been delivered until now is simply that there has not been a real commercial reason to do so – as the financial benefits of securely identifying where a customer is have been limited. Certainly, the data is useful for marketing purposes and for protecting country level IP rights (for sports streaming and the like), however, there has been no real financial incentives for the technology to identify an online customer beyond perhaps a country or a city level.
However, all this looks set to change. The gambling industry has always, like others, had its business defined by geographical regulation. Indeed the letter from the DOJ, whilst ushering in the opening of the US online market, does so with the caveat that the jurisdictions of individual states (rather than countries as in Europe) must be respected:
"Illinois, for its part, plans to implement a pilot program to sell lottery tickets to adults over the Internet, with sales restricted by geolocation technology to transactions initiated and received or otherwise made exclusively within the State of Illinois."
Failure to police those borders online (by taking a customer from a region where they are not licensed to do so, for example) would most likely result in heavy fines, suspension of businesses and in some cases criminal convictions.
So will a technology rise to the challenge of ensuring that operators have "reasonable certainty" (to quote UIGEA) that the player is where they say they are?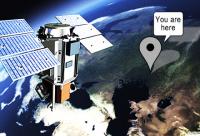 According to the Iowa Racing and Gaming Commission's report on December 1st, existing Geolocation solutions are still falling short; potentially leading to serious issues for operators:
"Further information on the topic of geo-location may also be needed. Research conducted demonstrates technology is not available to precisely determine the location of a computer. This may cause situations where players located just within the borders of Iowa may not be able to participate in internet poker, or allow players just outside of the borders of Iowa to participate depending on how the geo-location tools are configured."
As long-term professionals in compliance and iGaming operation, we founded GeoComply last year with the objective of addressing this gap in the market.
What will be interesting to see is where this technological and regulatory breakthrough will lead. If iGaming now can come under the jurisdiction of not only national law, but right down to state law (as we shall probably see in Germany too in 2012) then what other industries will feel this impact? Financial Services, Pharmaceuticals, Amazon, Media?
Once again, eGaming not only drives the regulatory and technological innovation curve – but is also blazing a trail for other industries to follow.
Anna Sainsbury is the General Manager of geolocation technology developer GeoComply. To learn more about Anna and GeoComply, visit GeoComply.com.
Anna Sainsbury, the General Manager of GeoComply, submitted the following article to CalvinAyre.com. To have your voice heard please submit article and op-ed ideas to Bill Beatty.