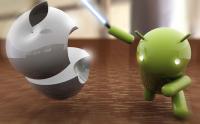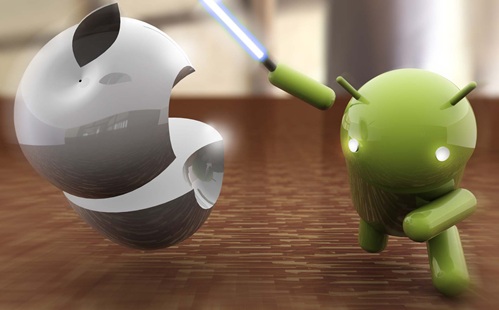 It's been a while since we've heard anything on the patent proxy war front, and when we say a while, we mean just over a week – but in the world of patent warfare, that's a pretty long time. Nevertheless, reports today confirm Apple was the last to take a beating by Android lovin' Samsung in their injunction conflict Down Under.
Yep, Apple's bid to keep the Samsung Galaxy Tab 10.1 banned from sale in the Aussie lands has officially failed, with a ruling from the Federal Court meaning that the tablet will go back on shelves on Monday 12 December – just in time for the holiday season.
Although this may be a win for Samsung, it's had a pretty rough time since Apple banned the sale of its tablet in Australia. Samsung missed the busiest week for festive shopping when its appeal was granted but then blocked again via a stay to seek its own appeal by Apple, meaning the injunction stayed in place.
What's more, the legal wranglings over patents isn't over yet – Samsung is being challenged across the world by Apple over the look and feel of its tablet, which it says infringes on its iGaming-loving tablet, the iPad. At least Samsung got one up on the Californian giant this time.
With the news that its 10.1 incher is now abound Down Under, reports reveal that Samsung may be preparing to launch an even bigger tabby contender in February; a whopper measuring over 11 inches, named the Galaxy Tab 11.6.
According to Boy Genius Report, the tablet would not only beat the iPad's ass in size, but would hammer its Retina Display with a resolution of 2560 x 1600. Those who prefer their tabbys a little more on the modest side will not need to worry as a smaller bezel will mean the device will be "barely larger" than the 10.1 device.
BGR's "reliable source" also states the tablet, which is likely to be revealed at Mobile World Congress in February, will also come packing Android 4.0 Ice Cream Sandwich OS. Excited?
Something else that might piss off the iPhone manufacturer is the news that award winning photo sharing app for the iPhone, Instagram, will be coming to Android smartphones…soon.
In a report by Tech Radar, at the Le Web conference in Paris, Instagram CEO Kevin Systrom said: "We have two people working on Android now," which might not sound like a lot but whne you consider there's only six workers in the whole company, we think they mean Droidy business.
The iPhone version of Instagram made it into both Tech Radar's 10 best iPhone photography apps and its top 50 best free iPhone apps 2011, so should only prove a hit for Android too. Are you a Droid'er looking forward to using Instagram to add that nostalgic vintage effect to the snaps of your fuck-buddies? We bet you are.