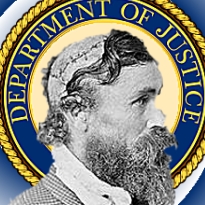 US federal prosecutors have claimed their first scalp under the Unlawful Internet Gambling Enforcement Act (UIGEA). On Monday, a Massachusetts jury returned guilty verdicts against Daniel Eremian and Todd Lyons on charges including racketeering (RICO), operating an illegal gambling business and Wire Act offenses for their involvement in the Antigua-based (but not Antigua-licensed) Sports Offshore credit betting operation. Lyons, who acted as an on-the-ground 'agent' collecting losses from US sports bettors and shipping the proceeds to Antigua, was also found guilty on charges of 'acceptance of financial instruments for unlawful internet gambling', specifically prohibited under the terms of the UIGEA.
Eremian and Lyons will be sentenced on March 8. Each faces up to 20 years in the slammer on the RICO charges, five years for the illegal gambling charges and two years for the Wire Act charges. Lyons faces an additional three years on charges of filing false tax returns, five years on charges of racketeering-related interstate travel and the UIGEA violations, plus 20 years for money laundering. There are also hefty fines related to each charge. While Lyon's lawyer declined any post-verdict comment, Eremian's attorney Marc S. Nurik said he and his client were "examining the verdict and we'll determine what, if any, motions we will file" in response.
Following the verdicts, Eremian and Lyons were allowed to leave court, but are prohibited from leaving the state. Prosecutors believe they are serious flight risks and have requested each man be detained until sentencing. That detention hearing will take place Thursday. US Attorney Carmen M. Ortiz released a statement saying that the convictions "should serve as a message to those involved with illegal gambling schemes that the government will apply the full weight of its resources to identify, investigate and prosecute individuals who seek to profit from offshore gambling." Two other Sports Offshore defendants, Robert Eremian and Richard Sullivan, remain at large.
On a somewhat related note, officials from the Neuces (Texas) County District Attorney's Office have eliminated yet another threat to public order and decency. On Monday, a raid was conducted on a home in Corpus Christi, busting up what the DA claims was an illegal football betting operation run by an 85-year-old woman. (Grandma Barker?) Authorities seized betting slips, customer logs, two handguns and $10k in cash. The operation apparently had hundreds of customers and had been in business for years. While police believe the old woman took a 10% cut for her services, the betting bitty hasn't been charged and police don't consider her a flight risk (or perhaps police are simply convinced she won't get far lugging that bulky oxygen tank behind her).