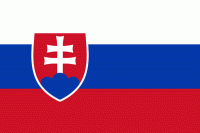 Slovakia has decided not to embark on strict regulation that would have seen many sites unable to operate. The Finance Ministry proposed to ban any sites that didn't possess a Slovak license by blocking web servers that offer the sites. It was withdrawn due to EU member states and officials not agreeing with the proposals and the Slovak ministry mentioned "differing opinions within the EU" as the main reason for the bill being withdrawn. It means the current system will remain in place where Slovakian firms aren't allowed to operate and foreign sites pay large fees to obtain a license to do business.
Mfuse's co-founder and CEO has upped and left in the hope that the sky is bluer elsewhere. Marcus Wareham told eGR that he has left the mobile specialists to "look for new opportunities in the gaming space." 10 years ago he started the firm with Charlie Palmer who himself defected to Betfair two years ago only to leave to start his own venture. Wareham retains a significant shareholding with Geoff Read ready to immediately step into the breach and fill his boots.
XBingo has pipped its sister brand, CostaBingo, to become Mandalay's busiest site only six months after being born. The brand is the first to launch on its next-gen bingo platform and Mandalay cofounders Richard Skelhorn and Alex Holt are almost apoplectic with joy!
"Key to the speed of achievement of the brand has been the integration of social media.  We have always believed in the power of social media and have harnessed a total Facebook marketing strategy for recruitment and awareness, as well as an innovative beta test phase with players recruited via a highly targeted Facebook campaign," explained Skelhorn.
As a game, bingo has seen unprecedented growth over the past few years and has been a large contributor to more women visiting online gaming sites than ever. Who knows what's next. Virtual dobbers?