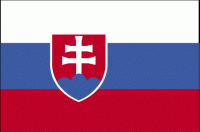 Slovakia is looking to change its laws governing the online gambling industry to prevent unlicensed firms from operating. Their plans, which will be submitted to the European Union, would involve blocking web servers that provide iGaming services without a license. The plan has been put forward by the country's finance ministry, with spokesperson Zuzana Brutenicova stating, "The ministry is acting in line with the rules of EU notification processes in adopting legislation that is not part of so-called harmonised areas."
Land-based gambling is welcomed with open arms in Slovakia whereas online gambling is a different kettle of fish. Slovakian firms are not allowed to host sites and it means that foreign sites pay large fees in order to offer gambling to citizens.
France's horseracing betting monopoly provider Pari-Mutuel Urbain (PMU) released their latest results today with online beginning to take over. According to the release total online stakes were up 33% to €330million for the third quarter of the year with total stakes for the entire firm increasing by 7.2% to €2.46billion. Gross gaming revenue was up by 7.5% to €605.1m. Earlier this year, the European Court of Justice seemed to approve the company's monopoly status as long as they protected players sufficiently.
Staying in France, FDJ has announced the appointment of a new Head of Digital Programming. Frédéric Tardieu joins from EurosportBET where he was head of IT programmes and in the past he has worked for bwin in a similar type of role. At FDJ he will be responsible for driving IT projects and also developing the company's digital distribution channels.