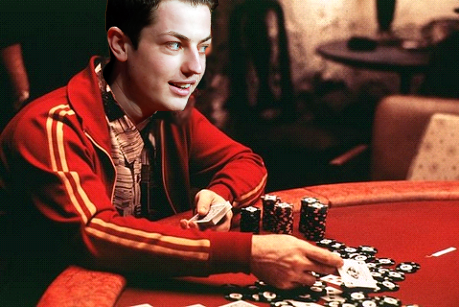 Tom "Durrr" Dwan has come out to tell his side of the bank-busting Full Tilt story after the latest DoJ filing. As a former member of Team Full Tilt and a man that had his own challenge on the doomed poker firm's site, he is as well placed as any to comment. After the latest filing he took to the Two Plus Two forums as well as giving a full and frank interview to the Poker News website. His main opinion is that the original bad business decision that created the hole in player funds set off a chain of terrible choices that have led to the hard place FTP finds itself in.
Dwan was vocal after the indictments and even gave a statement that he would guarantee $1million to players. At one point the pro even tweeted that he thought chances of a sale was "way over 80%." Silence then descended. Why? Friends of his were in discussions to buy the firm on April 25th and they happened to include him in a Non-Disclosure Agreement (NDA). He insisted that he "wasn't involved in the discussion and was just brought in on their NDA." He "never signed anything so wasn't able to say anything."
I AIN'T NO DWANKER
The posts on Two Plus Two and subsequent interview with Poker News contained Dwan's arguments as to why he isn't a scumbag. This boiled down to a number of bracelet bets he had against the owners of FTP that would have "more than doubled his network if you include equity." That is the compelling evidence that Dwan puts forward as to why he's "not going to be a scumbag" and that if that was the case Durrrr would have simply offered money to the winner of an event in which he could have paid off second place in a $1500 NLHE event.
In terms of the business itself, Dwan was one that believes, save a couple of mistakes, the company could still be just as successful today. The player opined that it "seemed like a very viable business," and the reason he thought players would be paid is down to the extremely profitable business that he thought existed. The fact that $390m doesn't go into $59.5m has proved differently.
WHO'S A CLEVER BOY
Dwan went on to say that he likely knew about the shortfall before the owners and Phil Ivey knew anything, despite the fact he owns no shares in the company. It means that either Durrrr is being a trifle naïve thinking that the owners knew nothing and were oblivious all along or that they have been lying all along. Dwan himself admits, "Any logical person that found a shortfall in player funds would have said, "what the hell is going on" and stopped processing US customers." If they made the decision to the keep the business going after this, according to Dwan "it was the worst business decision ever."
Dwan also confirmed that he was paid loans, along with other players, by FTP in the past. This fits in with the reports that Ivey was paid almost $11m in loans by the company and will fuel rumors that he is "Player Owner 1" in the latest indictment.
MONEY?
He went on to affirm that he plans to pay back money that he owes FTP and that he will only give these funds either directly to players, liquidators or anyone that may choose to invest. Dwan recalled that some of the owners have talked about paying back sums that are way more than he himself pledged. No-one has so far stepped up to the plate and as they will probably be legally required to anyways we will never know which owners pledged to pay out.
Dwan thinks that he owes this to the players as he helped get players to play at FTP and therefore feels personally responsible for the loss of money that some have experienced. He added, "I'm not happy to be paying but I think it's the right thing to do."
JOKES
The last ire to come from Dwan was directed at the decision to allow disgraced payment processor Daniel Tzvetkoff to enter into a plea bargain that saw him get immunity. Dwan describes it as "such a joke that he was let out of jail," and that the immunity given to him is "pretty ridiculous." The same word is used to describe some of the decisions made by the DoJ and Dwan's hope is that none of this damages online poker legislation – adding that this scenario is "likely."
That's not something that Frank J. Fahrenkopf's American Gaming Association (AGA) will want to hear. The CEO and President followed up yesterday's Code of Conduct by releasing a statement in the wake of the latest DoJ filing.
The statement, amongst a plethora of other things, calls on Congress to "begin changing the laws the protect consumers from such schemes," and even tells them to do this by tomorrow. By the morning of 22nd September 2011 Congress will have changed the laws then, no?!
Fahrenkopf's proclamation included "two simple questions." "How much money that we don't know about is being swindled from U.S. consumers and how long will it take before we change laws to protect those consumers."
The announcement concluded with the following, "We applaud the DOJ for this latest action, but every time a shady website is shut down, an even shadier one pops up. The type of illegal activity the DOJ is accusing Full Tilt Poker of will continue to happen in the absence of the same tough, stringent regulations and enforcement that successfully govern bricks-and-mortar casinos. The Code of Conduct we released today details the type of measures that will help ensure American consumers are protected. The time to act is now, or millions of Americans playing online will continue to face a risky environment. Congress needs to establish federal guidelines so that states that choose to can regulate and license online poker, and bring the jobs and revenues associated with this billion dollar industry to the U.S."
We have already pointed out just how convenient it is that the Code of Conduct was released only hours in advance of the latest DoJ filings. No-one is ramming that home anymore than the AGA and this statement came after the spam Tweeting last night. To say that Frank and the lads are happy is quite the understatement. With no Tweets so far today they've taken their foot off the gas slightly. Either that or the party is still going on.
All this has gone on as much of the gambling industry has been casting their collective gaze over at a hearing taking place in London concerning FTP's AGCC license. News from the other side of the pond…nothing.
Comments