UPDATED ON 19TH SEPTEMBER AT 1640GMT – The Alderney Gambling Control Commission (AGCC) has booked out rooms at the Riverbank Park Plaza Hotel until Wednesday. From 9am until 5pm for each of the three days, five of the hotels 24 meeting rooms have been booked out. The Commission has gone to great lengths to protect the hearing by hiring two security guards, according to information gleamed by QuadsJacks.com. Paula Moore has been confirmed as the only AGCC officer that is in attendance and the hearing could run over past the 5pm deadline each day if it needs to.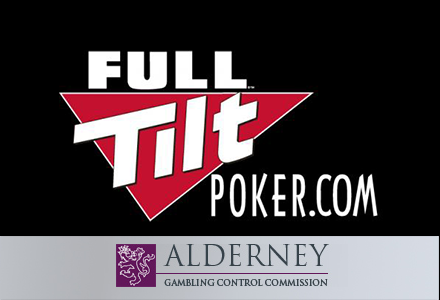 Today's hearing into Full Tilt Poker's Alderney Gambling Control Commission (AGCC) license will be covered right here on CalvinAyre.com with any updates reported as we have them. The hearing, which has already been delayed from last Thursday, will decide the fate of the beleaguered poker company's license and go a long way to making the decision for whoever wants to buy the firm a lot easier.
The AGCC's executive director Andre Wilsenach issued a statement late last week that today's hearing, at the Riverbank Park Plaza Hotel, would be held behind closed doors. That decision was taken by the tribunal and came after the original hearing ended with FTP battling to have the hearing held "in camera" due to the sensitive information that could be revealed.
FTP's license was suspended back on June 29 in the wake of the Black Friday indictments that affected four of the world's largest US-facing poker sites. There is still no news as to whether the company is any closer to finding a buyer. The only thing involving the company that is recurring is the presence of a number of class actions.
Players will be awaiting the verdict more than most with them finally finding out when or if then might get back some of their money. Check back on this page for updates as they happen in what is likely to be an explosive hearing.
Comments